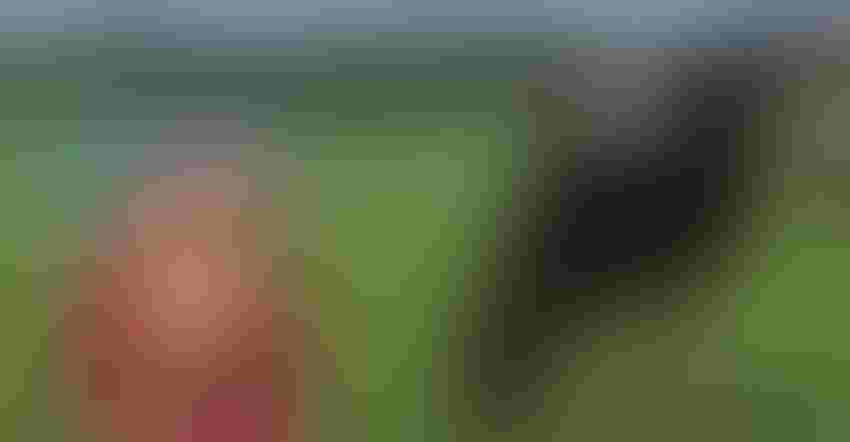 NEW DIRECTORY: The new Discover Michigan Farm Fun directory is now available.
Courtesy MFB
A new full-color, 130-page directory showcases the unique attractions of Michigan's agricultural regions, including useful information and colorful photos from featured destinations.
Farm Bureau Insurance of Michigan has joined with the Michigan Apple Committee to help launch The Michigan Agritourism Association's 14th annual edition of the Discover Michigan Farm Fun directory.
"It lists hundreds of farm destinations across Michigan where visitors can enjoy our state's bountiful harvest, including farmers markets, orchards, cider mills and many more popular agritourism spots," says Don Simon, Farm Bureau Insurance of Michigan CEO.
Much like the more than 300 commodities supporting the state's agricultural infrastructure, the Discover Michigan Farm Fun Directory is created, produced and printed entirely in Michigan.
Copies of the new directory can be picked up at local Farm Bureau Insurance offices and at Michigan welcome centers, as well as many tourist offices across Michigan. For more information, visit michiganfarmfun.com or call Cale Sauter at 517-391-5001.
Michigan grower to chair national blueberry organization
Michigan blueberry grower Shelly Hartmann has been named chair of the U.S. Highbush Blueberry Council. Hartmann, who co-owns True Blue Farms with her husband, Dennis, succeeds Chris Barnhill of North Carolina.
Serving on the USHBC board for 10 years, most recently as vice chair, Hartmann also is actively involved in other industry organizations and programs.
"Shelly brings passion and dedication to the growth and success of the blueberry industry, and for these and many other reasons, I know she'll be an excellent chairperson for our organization," says Kasey Cronquist, president of USHBC and North American Blueberry Council. "During Chris Barnhill's tenure, we have made tremendous progress on initiatives that have driven blueberry demand, and Shelly's enthusiasm and leadership will continue to drive the USHBC toward new opportunities and the innovation we need going forward."
The Hartmanns started their farming operation in the early 1990s, although the family has been in the blueberry business for four generations. Today, True Blue Farms is one of the largest growers in North America, producing and marketing millions of pounds of blueberries.  
Hartmann will complete this year's term and will be eligible to serve additional terms as chair of the USHBC. 
New law allows agricultural groups to meet remotely
With the recent passage and signing of HB 4603, agricultural commodity groups now have the flexibility to hold board meetings virtually under the Open Meetings Act.
"This bill will give agricultural commodities the tools to meet more efficiently and increase transparency for our farmers," says Randy Poll, president of the Michigan Corn Growers Association. "The seasonal nature of farming, as well as the fact that it's a statewide industry often make it difficult to convene an in-person meeting during sensitive times like planting and harvest. We thank the governor and the legislature for passing this bill that will make it easier for farmers and other stakeholders to participate in the committees that represent their interests."
This bill applies to the committees as defined in the Agricultural Commodities Marketing Act, as well as other legislatively created commodity groups, which include:
Michigan Asparagus Marketing Advisory Board

Michigan Blueberry Commission

Michigan Carrot Commission

Michigan Cherry Committee

Michigan Corn Marketing Program Committee

Michigan Dairy Marketing Program Committee

Michigan Soybean Committee

Michigan Tree Fruit Commission

Michigan Wheat Promotion Committee

Michigan Beef Industry Commission

Michigan Potato Industry Commission
The agricultural commodity groups under this bill are funded by assessments collected when each agricultural commodity is sold. They are managed by appointed boards of directors made up of farmers representing each industry.
GreenStone members elect directors to cooperative board
The members of GreenStone Farm Credit Services elected two people to the cooperative's board of directors: new board member Michael Feight and incumbent Bruce Lewis. 
Feight, of Lenawee County, Mich., was elected to a four-year term on the board representing the members in the association's voting Region 3. A farmer for 45 years, Feight and his family have a cash crop operation of about 2,500 acres of corn, soybeans, wheat and carrots in Tecumseh.
Feight takes the seat of retiring board member Hank Choate of Jackson County.
Lewis, of Hillsdale County, was also reelected to a four-year term. Lewis and his wife, Jennifer, have a 700-cow dairy operation, and they grow 2,600 acres of corn, alfalfa, soybeans and wheat. They also sell beef direct to the consumer through a retail store on their farm.
Additionally, GreenStone's 27,000 members elected people to serve on the cooperative's 2022 nominating committee, which is tasked with recruiting candidates for the next year's board elections and nominating committee. The 2022 nominating committee includes: 
Region 1. Jeremy P. Werth (Alpena), Barbara S. Krupp (Saginaw)
Region 2. Timothy F. Ruggles (Tuscola), Michael S. Noll (Sanilac)
Region 3. Thomas W. Schroeder (Hillsdale), Mark R. Baker (Hillsdale)
Region 4. Lisa Ambrosio (Kalamazoo), Russell P. Constanza (Berrien), Jason R. Scramlin (Barry)
Region 5. Tyler C. Wilson (Gratiot), Conrad S. Bovee (Gratiot), Abraham J. Pasch (Isabella)
Region 6. Bradley J. Ritter (Shiawassee), James R. Goodheart (Clinton)
Region 7. Gary J. Arendt (Kewaunee), Ryan R. Brock (Oconto) 
For more information on the GreenStone board of directors, visit greenstonefcs.com/governance.
Chocolate milk refuels Michigan student-athletes
Student-athletes across the state refueled on chocolate milk after practice or games thanks to Chocolate Milk Nature's Sports Drink Grants from Michigan dairy farmers and the United Dairy Industry of Michigan.
Michigan student-athletes participating on more than 280 athletic teams during the 2020-21 school year refueled with "Nature's Sports Drink" through the grant program started by Michigan dairy farmers in 2011.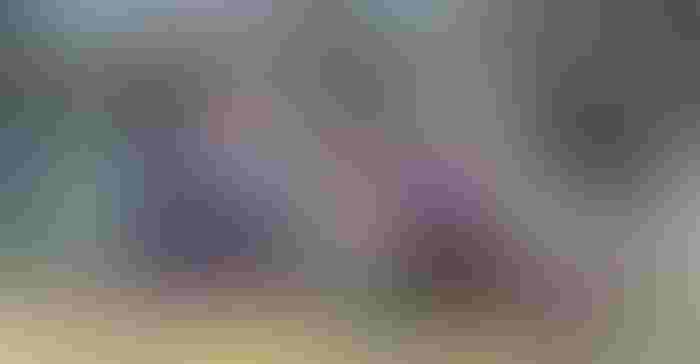 The grants enable school sports teams to purchase low-fat chocolate milk to help student-athletes refuel after practices, games and competitions and develop lifelong habits of drinking milk.
Since the program began 10 years ago, more than 2,200 Chocolate Milk Grants have been awarded to help make a difference in the diets and nutritional knowledge of student-athletes.
Applications for winter 2020-21 Chocolate Milk Grants open the first week of August, with completed applications due Oct. 8. To learn more, visit milkmeansmore.org.
Subscribe to receive top agriculture news
Be informed daily with these free e-newsletters
You May Also Like
---