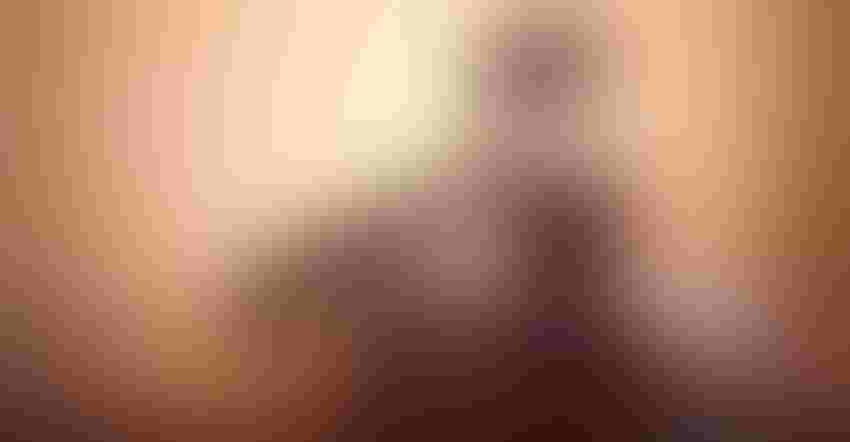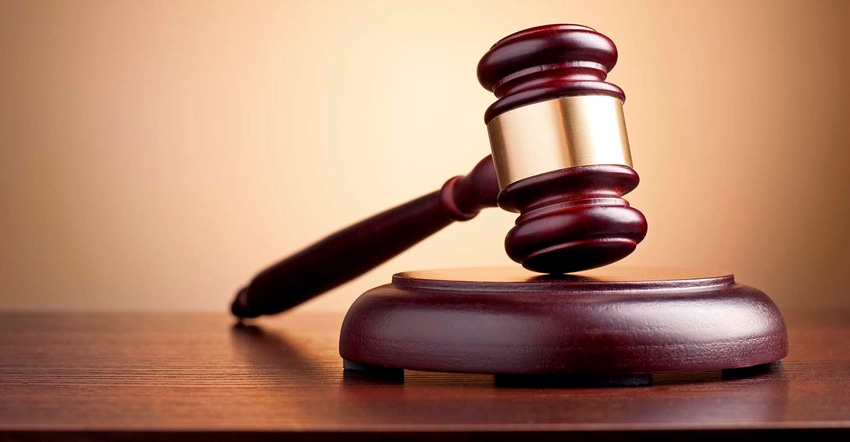 by Joel Rosenblatt
To understand the depth of Bayer AG's reversal of fortune in the trial over its Roundup weed killer, one need look no further than the judge handling the proceeding.
U.S. District Judge Vince Chhabria has maintained a white-knuckle grip on the case, and has kept lawyers suing Bayer on an especially tight leash -- until now.
In rulings before and during the first part of a trial in San Francisco federal court, the judge tossed witnesses and whittled evidence offered up by lawyers representing Ed Hardeman, one of more than 11,200 people in the U.S. suing Bayer over claims exposure to Roundup caused their cancer. When Hardeman's lead lawyer strayed too far from his rules during her opening presentation, Chhabria sanctioned her and confiscated offending slides she had planned to show the jury.
It was Chhabria who ordered the trial split into two parts, a format that legal experts said gave the company its best chance of winning and evening the score after losing its first Roundup trial last summer. Despite the company's advantage this time around, Hardeman won the first phase of his trial on Tuesday -- sending Bayer's shares down more than 10% -- after jurors concluded that Roundup was a substantial factor in his illness.
By Wednesday, as the case moved into a second phase addressing whether Bayer is liable, and if so, what damages it must pay, the judge appeared less eager to hold back Hardeman's attorneys. At issue now is whether Monsanto, which the German health-care giant acquired last year, failed to warn consumers about the product and buried evidence of its risks.
The judge was very clear about the challenge facing Bayer when he rejected earlier this month the company's request to throw out the case. He wrote that there is "strong evidence" from which a jury could conclude that "Monsanto does not particularly care whether its product is in fact giving people cancer, focusing instead on manipulating public opinion and undermining anyone who raises genuine and legitimate concerns about the issue."
Over Bayer's objections, Chhabria permitted jurors on Wednesday to see an email unsealed in the case two years ago that Hardeman's lawyers say is evidence Monsanto ghostwrote influential studies, treating them as scientific propaganda to ensure that glyphosate, the main ingredient in Roundup, wasn't classified as carcinogenic.
The 2015 email, written by Monsanto toxicologist William Heydens, was shown to the jury as part of a presentation titled "Monsanto's Pattern of Ghostwriting."
In the message, Heydens suggests Monsanto "ghost-write" two sections of a study "by us doing the writing and they would just edit & sign their names so to speak" -- a reference to the scientists named as authors of the report. "Recall that is how we handled Williams Kroes & Munro, 2000," Heydens wrote. Williams Kroes & Munro is a widely cited scientific review published in 2000 that found glyphosate doesn't cause cancer.
Bayer's lawyer, Brian Stekloff, told jurors "there are two sides to every story." He urged the panel of five women and one man to focus on whether the company had a duty to issue a cancer warning about Roundup based on the science available during the period Hardeman sprayed the weed killer, from 1986 to 2012.
The 2015 email is an example of "cherry-picked evidence, pieces of evidence, pieces of emails that did not tell you the whole story," Stekloff said. "This case is about what the science at the time told the world and told Monsanto about Roundup, and whether Monsanto acted responsibly."
What matters most is what jurors make of the email. But Chhabria's forceful rejection a day earlier of Stekloff's attempt to prevent it getting to the jury is a reflection of how much the trial has changed in Hardeman's favor.
Stekloff told the judge, as he'd later tell jurors, that the acknowledgment section of the Williams 2000 article "specifically lists the role of several Monsanto scientists."
"Does it say that Monsanto scientists drafted the article, and then the listed authors just edited and signed their names?" Chhabria asked.
"No, it doesn't. But I'm not so sure that that's what happened either," Stekloff replied.
"That's what this says, right? That's what this says happened for -- with Williams, Kroes and Munro -- right?" Chhabria asked.
Stekloff didn't argue. "Understood, your Honor," he said.
Bayer said in a statement late Wednesday that "Monsanto's conduct with regard to scientific research and regulatory oversight has been appropriate."
"This includes the fact that authors of scientific research and reviews have continued to stand by their independent conclusions, and expert independent regulators around the world, who have evaluated hundreds of studies, have continued to conclude that our glyphosate-based herbicides can be used safely and that glyphosate is not carcinogenic," spokesman Chris Loder said in an email.
Then there's what Chhabria described as evidence of Monsanto's " cozy relationship" with an official at the Environmental Protection Agency, the U.S. regulator for pesticides. According to court filings, the official, Jess Rowland, bragged to Monsanto's Heydens in a phone conversation that he deserved a medal if he could kill another agency's investigation of glyphosate.
Hardeman wants to use internal communications about Rowland to refute Monsanto's arguments that it relied on the EPA's conclusions that Roundup is safe.
The information about Rowland "is evidence that Monsanto thought that it had a guy in the EPA," Chhabria told Stekloff. "Why isn't the Rowland evidence -- the Rowland stuff, you know, potential evidence that Monsanto had, you know, partially captured the EPA?"
The judge hasn't ruled on the evidence yet.
The case is In re: Roundup Products Liability Litigation, MDL 2741, U.S. District Court, Northern District of California (San Francisco).
To contact the reporter on this story: Joel Rosenblatt in San Francisco at [email protected]
To contact the editors responsible for this story: Elizabeth Wollman at [email protected] Peter Blumberg
© 2019 Bloomberg L.P
About the Author(s)
Subscribe to receive top agriculture news
Be informed daily with these free e-newsletters
You May Also Like
---