Starting a business isn't easy, especially if you're looking to sell food. And if you're looking to break into the yogurt space, good luck. Chobani, Danone and others will have their eye on you.
But that hasn't stopped Hayley and Stephanie Painter from pursuing their dream of selling a value-added product derived from their family's dairy farm. They are the faces behind Painterland Sisters organic Icelandic Skyr yogurt, a product they've been developing for years and officially launched this spring.
"It has been a crazy, wild ride," says Stephanie, 28, the older of the two who is married, has two daughters and lives in Lititz, Pa. She and her sister, Hayley, 26, grew up on their family's fourth-generation organic dairy farm, Painterland Farms, a 5,000-acre, 425-head operation in Westfield, Pa.
"We've always known since running around barefoot as little girls that we would always come back to the farm someday, but just figure out how to put our own spin on it," Stephanie says. "We wanted to sustain the family farm and just bring new ideas to it."
Stephanie went to college at Susquehanna University and earned a degree in business administration with an emphasis in marketing. Hayley graduated from Iowa State University with a degree in animal science.
Hayley says she and her sister wanted to do something value-added from their family farm's milk, but didn't know what to do at first.
"We seriously considered cheesemaking … but through connections we found out about the yogurt business," Hayley says. Greek yogurt was something they considered, but they stumbled on the idea of making Icelandic Skyr yogurt, a form of strained yogurt — where the whey has been removed to make it thicker. But Skyr is milder and more nutrient dense, and, in some cases, thicker.
Their yogurt is 6% milk fat, resulting in a creamier product; has 16 to 18 grams of protein; is lactose free; and comes in five flavors. 
"It just felt like the perfect combination for us because it is a niche market, but is becoming trendy," Hayley says. "It's better for you … because it really jampacks all the nutrients because it is a strained product."
The first test batch was done last November. But it took several years of planning before the test batch could be made.
Setting up the business
The sisters say their family were a little skeptical of yogurt when they first approached them with the idea.
Others warned that it would be too difficult to break into the market, much less be successful.
"We had a lot of people that had a lot of hesitation because of it [yogurt] being such a highly saturated market. Yogurt space on a shelf is one of the hardest things to get into a store because of the limited space in the refrigerator," Stephanie says. "But we just felt like, hey, the world is looking for transparency. Where are the raw materials coming from? We can tell the story all the way down to the grass that the cows are eating, and so people want to know where their food is coming from."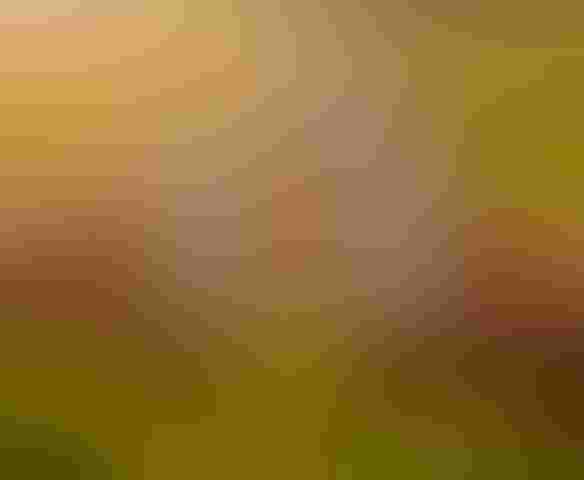 Hayley says they were fortunate that the first piece of the puzzle, quality milk, was already being produced on her family's farm. "The high crossbred cows provide the high milk fat," she says. "They feed primarily a grass-based diet with extra nutrients sprinkled on top."
Having milk was just the first step, though. The sisters had to come up with a recipe, develop a business plan, set up logistics and production, and then find a place willing to give them some space to sell.
"One of the first things somebody told us was you were either going to pay with mistakes or pay experts to help you," Stephanie says. So they hired Kitchen Table Consultants, a Bala Cynwyd, Pa.-based firm focused on helping farmers build value-added businesses.
Stephanie says the firm helped them develop a business plan, a sales and marketing approach, set up a supply chain, and put together an organization for future growth.
Then, the 2020 COVID-19 shutdown happened.
"So the supply chain, when it came to cups or foils or just corrugated boxes, the supply chain was just so delayed because of COVID," Stephanie says. "It took a longer time than we assumed it would take, and a longer time than what is usually normal to get us really going in production."
Getting to market
But those challenges didn't stop them. It gave the sisters time to further refine their product before going to market.
Higher milk fat and making the product lactose free hasn't been cheap, though.
"We have a premium yogurt that is extra cost on our side tremendously," Stephanie says.
Their yogurt maker is a 10th-generation Icelandic yogurt maker, Reykjavik Creamery, near Carlisle, Pa.
Once the distribution pieces were in place, the sisters took trials of the yogurt to local farmer meetings and large farmer events to get feedback.
They soft-launched the yogurt this spring in small stores across the state. But just last month, they caught a big break. Giant Foods, one of the largest grocery store chains in the region, agreed to carry the yogurt in its stores.
Along with Giant, the sisters sell the yogurt in small stores in Pittsburgh, at local stores in northern Pennsylvania and even through a food delivery service in the Finger Lakes.
"We have some great leads in the works right now, and we'll be launching national very soon," Stephanie says.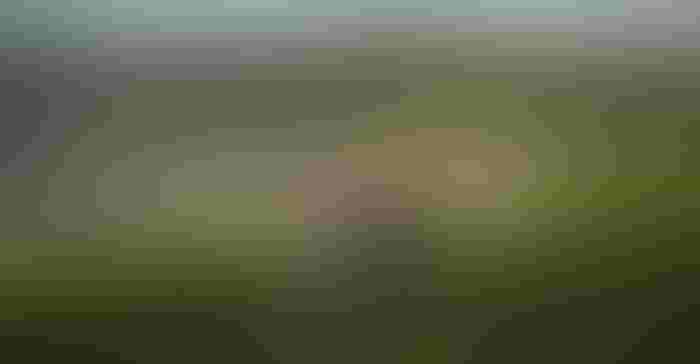 It's hard to predict what value-added products from a farm will catch fire, but Stephanie says to go with an idea if you have one.
"Pick up the phone and don't be scared to make calls and ask where to start," she says. "Make calls, ask your family if they have any connections to grants. And just keep going. Everything just seems like a boulder to get through. There's a reason why it's so hard to start a business, because it's hard to start a business, really hard."
Hayley says to have a plan, but also be open-minded.
"Just remember that everyone and everything is a connection," she says. "Stumble around and talk to everyone because every person, every single thing is a connection and could bring you somewhere else, and we realize that reaching our hand out to everyone and being open-minded really helped us get some of these questions answered."
The family farm has been around since 1941. The sisters want it to continue for many years and hope their yogurt will help educate people about what their family is doing.
"The reason we're producing this yogurt is to connect producers to our farm, but also to bring the world back to our farm, and that's because they're here and they're doing such great things, and it's just really important for us to tell their story," Hayley says. "And they recognize that it's important, and they're proud that we're saying it."
"We have a great team that helps us understand how to enter this market, including filling orders, logistics," Stephanie says. "We're learning a lot every day and we're thankful for the team, but it was a lot of work to get here, especially on the planning side of things."
Listen to the Painter sisters talk about their yogurt on the Young Farmer Podcast.
Subscribe to receive top agriculture news
Be informed daily with these free e-newsletters
You May Also Like
---