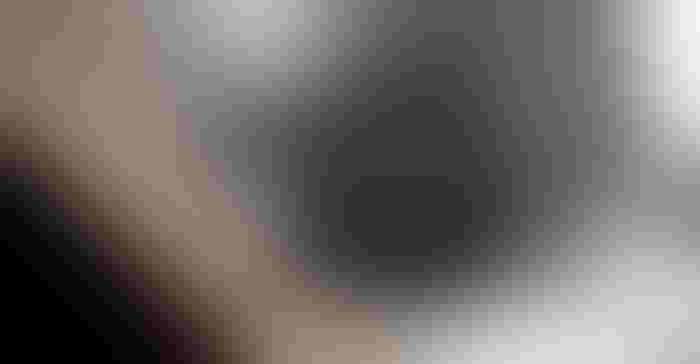 Where can you get flights of ice cream, including flavors such as honey lavender, cinnamon habanero and even dairy farmer's delight?
Make your way to Cream & Sugar Ice Cream Co., where all the ingredients are locally sourced.
In September, Cream & Sugar opened on Uptown Drive in Bay City, Mich., in a new building along the Saginaw River waterfront. Cream & Sugar is owned by Shaheen Development, which partnered with the Michigan Sugar Co. and Michigan Milk Producers Association to source local ingredients.     
Shaheen Development is owned by brothers and Saginaw natives Samuel and Peter Shaheen, and they took over the family business from their parents. Shaheen Development is a real estate company that owns and manages more than 1 million square feet of real estate in Michigan. Its past projects include Cardinal Professional Plaza, The H Residence, Uptown Bay City, and the HORIZONS Center of Saginaw. 
"Cream & Sugar is a very special collaboration between local Michigan farms and our team, who are passionate about making the best ice cream," says Peter Shaheen, vice president of Shaheen Development.
Partner Michigan Sugar Co. also is headquartered on Uptown Drive in Bay City, and one of its sugar processing plants is not far from Cream & Sugar. 
Michigan Milk Producers Association (MMPA) — which is owned by 1,600 dairy farmers in Michigan, Ohio, Wisconsin and Indiana — fills out the rest of the partnership. 
Natural fit
"Michigan Sugar Co. has been part of Bay City for over 100 years, and we wanted to educate consumers and show our commitment to the community," says Elizabeth Taylor, ag relations and community manager at Michigan Sugar Co. "Cream & Sugar was a way to connect people to the farmers in our community and show where food comes from in a fun way."
Each year, Michigan Sugar's 900 farmers harvest 160,000 acres of sugarbeets, which the plant then processes into 1.1 billion pounds of sugar.
"It's good anytime you get co-ops to work together," says Michael Noll, who is a member of both Michigan Sugar and MMPA. "It's a win-win for utilizing products and getting them out on the retail shelf. Hopefully, in the future, this can lead to working together even more."
The combination of the three organizations was a natural fit.
"We're locally grown and locally owned, and we are very proud of our cooperative and history," Taylor says. "It's become ingrained in our culture, and it's also part of MMPA. Shaheen Development was a natural fit, since it already had a top-notch business structure in the restaurant business." Taylor notes that Shaheen has launched many other restaurants in Michigan. 
Krista Scott, operations manager at Cream & Sugar, already had experience with casual restaurants such as Chipotle, Jimmy John's and Mod Pizza. 
"Last year, I started working with Willy Schipper, our ice cream guru, Elizabeth Taylor from Michigan Sugar, and Alison Stuby at MMPA," Scott says. "It really was a collaborative effort figuring out our branding and putting forth our message into the community, and we were all very excited to be a part of this venture."
Although they planned to open in July during Bay City's Tall Ship Celebration, they experienced construction delays. 
"Instead, we did pop-up events where we served ice cream outside," Scott says. "We had mobile freezers, we went to the community event National Night Out, and we went to some farm events. We've been getting involved with sugarbeet farmers and dairy farmers, and some that are both."
Open for business
When Cream & Sugar opened the first week in September, it enjoyed a lot of community support.
"There were over 100 people in line for our grand opening," Scott recalls. "It's continued to be such a positive experience, because the community has really embraced us and what we're doing."
Cream & Sugar wanted to attract new people, but it also wanted to have something for regulars.
"You have to have your staple ice creams, like chocolate and strawberry, but we also wanted to be unique," Scott says. "For example, we have Michigan Sugar Cookie, Uptown Funk, and Dairy Farmer Delight. People ask why it's called Dairy Farmer Delight, and it's because it looks like a cow!"
The ice creams also are representative of their respective co-ops. Michigan Sugar Cookie is vanilla custard with brown sugar — using two kinds of sugar in one flavor — and Dairy Farmer Delight is MMPA's signature flavor celebrating its commodity.
Cream & Sugar also likes to offer rotating flavors that not every ice cream shop has, such as a cinnamon habanero that blends spicy and sweet, a honey lavender that has a slightly floral taste, and a lemon shortbread cookie that is very popular. If you want them all, then they also have a solution.
"We offer flights of three flavors because a lot of people have a hard time deciding which ice cream to pick," Scott says. "It's a great option for people who can't make up their minds."
Another feature that sets them apart is their bubble cones. Bubble cones are made by putting waffle mixture into a bubble machine. It results in a soft, warm waffle the ice cream scoopers fold into a cone and fill with ice cream.
"You get this warm and cold sensation, and it's delicious and unique to us," Taylor says. "The bubble cones have just exploded. We had one machine, and now we have three. Kids and adults all love it, and it's our most popular offering."
Tying it all into the farming community and Bay City community is a top priority for all three organizations.
"At our Michigan Sugar factory tours, we give a 10% coupon to Cream & Sugar," Taylor says. "Online and in the community, we really want to build the brand. A goal for us is to teach people a little about agriculture, but the center of it is great ice cream, and a great experience for the community."
Dealing with COVID-19 threat
Unfortunately, because of the threat of COVID-19, Cream & Sugar has had to adjust. First, they stopped ordering samples, increased sanitation, and didn't allow more than five people in the store, 6 feet apart, and no dine-in. They then moved to disallowing anyone to enter, taking walkup orders and working with Grubhub. 
"We became carhops, and everyone was so thankful we were still open," Scott says. "The community was so appreciative. We then decided to close for the safety of our team and customers. Everyone was so sad. They said they should have all grabbed a pint before we closed!"   
The most difficult part for Scott and her co-workers is missing their regulars.
"We have one nice family that comes in three times a week," she says. "They brought their dogs on Sunday, and we hadn't met their dogs before, and we brought them out pup cups — while social distancing, of course. The goodbyes to everyone were just kind of a whirlwind."
Scott is looking forward to the reopening of Cream & Sugar after the COVID-19 restrictions are lifted.
"We've just had such a positive experience so far," she says. "I'm really looking forward to our first full summer and being there for our community for the next entire year."
Peter Shaheen agreed. "We look forward to warm weather and returning back to normal life where families can enjoy our Michigan-grown, Michigan-made ice cream," he says.
When restrictions are lifted, Cream & Sugar will be ready to serve.
"We're so excited for nice weather and a full summer season in Bay City," Taylor says. "I'm looking forward to our new normal. We're all a part of this community, and we're all in it together."
Wardin and her husband own and operate a sixth-generation dairy farm in St. Johns, Mich.
Subscribe to receive top agriculture news
Be informed daily with these free e-newsletters
You May Also Like
---