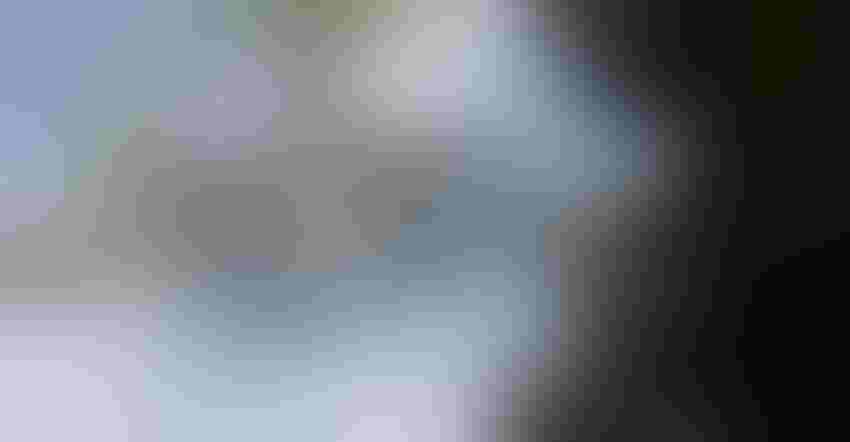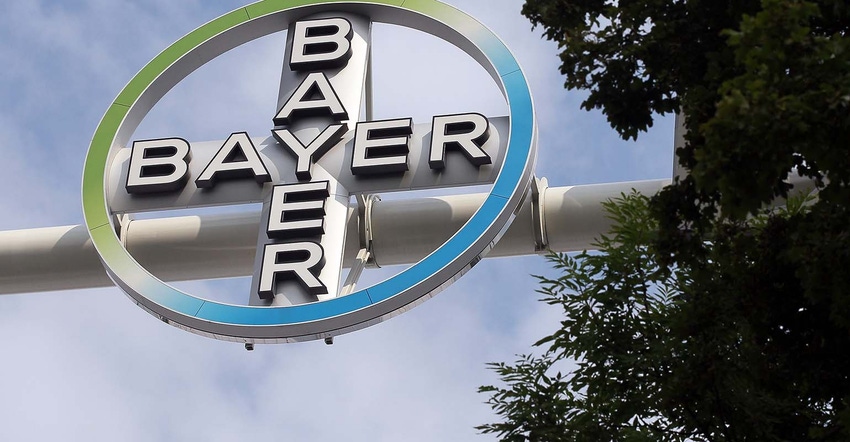 Christof Koepsel/Getty Images News
By Joel Rosenblatt
Note: UPDATE: BASF statement is included along with full Bayer statement has been added to this report by Farm Progress
Bayer AG is blocked from selling its controversial dicamba-based herbicide in the U.S. after an appeals court rejected a federal regulator's permit for the product, compounding the German company's weed-killer woes.
The three-judge panel concluded the Environmental Protection Agency had "failed entirely" to acknowledge some risks dicamba poses and that the agency violated federal regulations when it extended its approval of registration for the herbicide for another two years in October 2018.
The ruling means farmers who bought seeds to be used with dicamba for this year's growing season may not be able to plant them, since pesticides can't be sold or distributed in the U.S. without EPA registration. The decision is the latest blow to Bayer in the wake of its $63 billion takeover of Monsanto -- a deal that made the German company a leader in agriculture products but also saddled it with a mountain of legal liabilities related to weed killers.
Full Bayer statement:
We strongly disagree with the ruling and are assessing our options. If the ruling stands, we will work quickly to minimize any impact on our customers this season. Our top priority is making sure our customers have the support they need to have a successful season.
The EPA conducted an extensive review and considered all relevant science prior to issuing the current registration for XtendiMax. In October 2018, the EPA extended the registration of XtendiMax and stated that "This action was informed by input from and extensive collaboration between EPA, state regulators, growers, academic researchers, pesticide manufacturers, and other stakeholders. EPA understands that dicamba is a valuable pest control tool for America's growers." The EPA's informed science-based decision reaffirms that this tool is vital for growers and does not pose any unreasonable risks of off-target movement when used according to label directions.
Bayer stands fully behind our XtendiMax product. We are proud of our role in bringing innovations like XtendiMax forward to help growers safely, successfully, and sustainably protect their crops from weeds. We will continue working with the EPA, growers, academics, and others to maintain long-term access to this important tool.
ADDED: For more information on the situation, check out this website provided by Bayer.
Bayer shares fell 3.6% in Frankfurt trading as of 12:18 p.m. The company doesn't break down sales of individual products or their active substances and declined to comment on sales at stake. BASF SE, which also makes dicamba, was 0.2% lower.
BASF also responded later on Thursday, June 4:
The Order issued on June 3 by the United States Court of Appeals for the Ninth Circuit vacating the registration of Engenia® herbicide and two other products is unprecedented and has the potential to be devastating to tens of thousands of farmers. These farmers have counted on over-the-top (OTT) applications of dicamba-based products, including Engenia herbicide, to control resistant weeds across tens of millions of dicamba-tolerant soybean and cotton acres.
Time is of the essence. Farmers have less than a month to protect millions of acres under threat from resistant weeds that could lead to significant revenue loss in an already challenging season.
We are currently reviewing the Order and are waiting on further direction from the U.S. EPA on actions they will take as a result of this Order. We will use all legal remedies available to challenge this Order and we remain committed to serving our customers with safe and effective crop protection solutions, including Engenia herbicide.
'Day of reckoning'
George Kimbrell, of the Center for Food Safety and a lawyer in the case, called the ruling "a massive win for the farmers and the environment."
"It is good to be reminded that corporations like Monsanto and the Trump Administration cannot escape the rule of law, particularly at a time of crisis like this," Kimbrell said in an email. "Their day of reckoning has arrived."

A less volatile formulation of dicamba was originally manufactured by Monsanto after its blockbuster weed-killer Roundup began losing its effectiveness, and farmers had to increasingly deal with resistant "super weeds."
Dicamba is a central ingredient in Bayer's XtendiMax, and can vaporize after being applied to crops and drift onto neighboring fields that aren't resistant to the herbicide. It's widely blamed for damaging 3.6 million acres of untreated soybeans in 2017, and more than 1 million acres in 2018.
The EPA "substantially understated risks that it acknowledged" concerning dicamba's use, the appeals court said. The ruling applies to other dicamba-based herbicides produced by BASF and Corteva Agriscience.
"EPA is currently reviewing the court decision and will move promptly to address the court's directive," a spokesperson for the agency said.
Sales hit
BASF will probably lose about 80 million to 90 million euros in sales for the rest of this year ($90 million to $101 million) via its Engenia herbicide, which contains dicamba, Sebastian Bray, an analyst at Berenberg, said by email. That revenue hit will be bigger at Bayer, which also sells seeds tied to dicamba, Bray said.
Dicamba will probably stay banned even if this ruling gets appealed, Bray said. Still, the EPA will probably re-authorize dicamba in a revised form in time for next year -- and the agency could even move up that reauthorization before Dec. 20, when the current clearance was set to expire, Bray said.
"We are reviewing the opinion, its impact on our FeXapan registration, and our next steps," Gregg Schmidt, a spokesman for Corteva, said in an email.
BASF said in a statement that the ruling will have a "significant adverse impact" on growers who have already purchased dicamba products for this season. The Ludwigshafen, Germany-based company disagrees with the decision and is considering its options to respond.
In the first lawsuit over dicamba crop damage to go to trial, a jury in February hit Bayer and BASF with a $265 million damage award to a Missouri farmer who blamed the companies for destroying his peach orchards. Bayer is challenging the verdict.
There are about 140 dicamba suits in total, and settling them could cost Bayer and BASF less than $1.5 billion, Holly Froum, an analyst with Bloomberg Intelligence, said in a note Thursday.
In its ruling Wednesday, the appeals court acknowledged the "practical effects" of the decision, including the cost to farmers who have already purchased soybean and cotton seeds genetically modified to withstand dicamba and planted for the purpose of using the herbicide.
The court said in addition to the environmental risks, the EPA's registration decision on dicamba failed to recognize the "enormous social cost to farming communities" where the herbicide's use "has turned farmer against farmer, and neighbor against neighbor." A farmer in Arkansas was shot and killed in an argument over dicamba damage in 2016, according to the ruling.
The ruling applies to the 2018 dicamba registration, which expires in December, Loder said, adding that Bayer is working on a new EPA registration for the 2021 growing season and beyond.
The case is National Family Farm Coalition v. U.S. Environmental Protection Agency, 19-70115, U.S. Court of Appeals for the Ninth Circuit (San Francisco).
(Updates with BASF comments in 15th paragraph)
--With assistance from Lydia Mulvany, Tim Loh and Andrew Noël.
To contact the reporter on this story:
Joel Rosenblatt in San Francisco at [email protected]
To contact the editors responsible for this story:
David Glovin at [email protected]
Peter Blumberg, Joe Schneider
© 2020 Bloomberg L.P.
Subscribe to receive top agriculture news
Be informed daily with these free e-newsletters
You May Also Like
---