Corteva bets on biologicals, biofuels
Corteva bets on biologicals, biofuels
"Our purpose has evolved from food security to feeding and fueling the world sustainably," says company leader.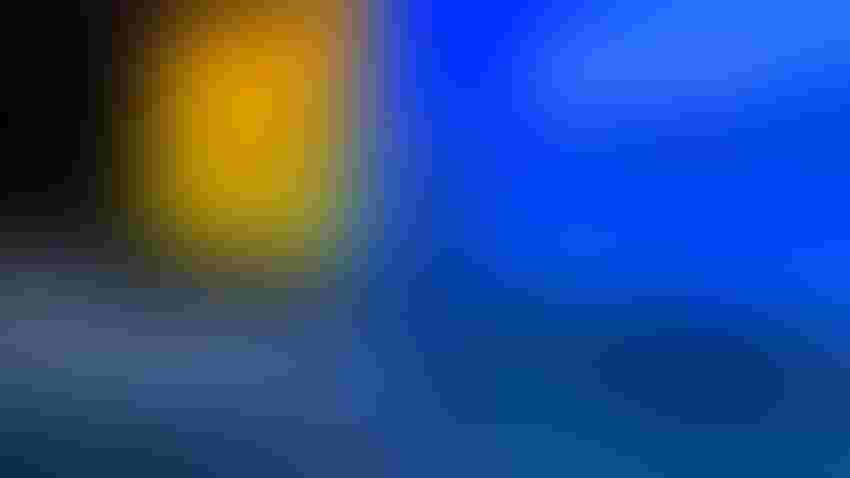 THINKING FORWARD: "Farmers are looking for solutions – they need options," says Corteva Agriscience CEO Chuck Magro. "Biologicals offer a new mode of action."
Mike Wilson
Corteva Agriscience CEO Chuck Magro believes that by 2035, biologicals will make up 25% of crop protection revenue.
"We believe biologicals are the fastest growing sector – you're going to see explosive growth in biologicals," he said, speaking to a crowd of 2,000 venture capitalists, startup CEOs and agtech specialists at the World Agri-Tech Innovation Summit in San Francisco.
"It's a favorable environmental profile, and the products work," he added. "Farmers are looking for solutions – they need options. Biologicals offer a new mode of action. We don't think biologicals will replace synthetic chemistry, but we do need to grow our biological portfolio."
Magro cited Sosdia, a biological stress mitigator that helps row crops thrive under environmentally challenging conditions to maximize yield potential. "It allows the crop not to shut down in extreme heat," he said.
He also talked about Utrisha, a biological that introduces methylotroph bacteria into corn plants through the stomata in corn leaves. Once inside plants, these bacteria colonize throughout the plant. Living on byproducts of cell growth, these bacteria can fix nitrogen from the air without interfering with uptake of nitrogen from the soil through roots.
"We're seeing strong demand," Magro said. "Farmers saw strong returns on that investment."
Magro told the audience that agriculture needs to continue bringing new solutions to solve world food challenges, such as a growing population, threatened natural resources, and changing climate. The Russian invasion accelerated food security even as the world transitions toward renewable fuels.
"It's never been a more complicated time to farm," he said. "Farmers are experiencing new weeds, diseases and insects, and the rates of those problems are increasing. The role of ag needs to change."
Big gains
Magro noted that in the last 20 years world farmers doubled food production – not with just more acres, but with agronomy, science, and know-how.
"In the next 20 years, what needs to happen? We need to do it again," he said. "Whether or not it needs to double is up for debate, but there are more considerations for food and crop production. We need to limit the amount of land we use, limit the impact on environment, and reduce carbon emissions."
"At the same time ag needs to be part of the energy transition, because our solutions are less carbon intensive than fossil fuels," he said. "Our purpose has evolved from food security to feeding and fueling the world sustainably."
Because of that new mission, Magro sees another new trend gaining momentum: biofuels.
"Already a third of the (corn) crop goes in (to making biofuels), so we know how," he said. "The next gen is renewable diesel and sustainable aviation fuel."
New crop coming
Even as new crush capacity comes online over the next four years, soybeans will not be the only low-carbon feedstock to supply that new demand, added Magro. Corteva is partnering with Chevron and Bunge to bring a new strain of Canola to farm fields, mainly targeting a double crop rotation with soy or cotton in the southern United States. Bunge will process the crop for renewable fuels.
"The testing we've done is truly exciting," he added. "We're seeing a crop that is optimized for yield; good for the environment because it's a cover crop; and is quite sustainable. We have a food crop in summer and a fuel crop in winter – both profitable, both sustainable."
Magro also believes gene editing will offer more potential than biotech. "It's the acceleration of nature," he said. "It has the potential to make very precise changes, turn on and off genes, and select star performers and move them to optimal spot for breeding. It's a faster and more effective way to do breeding. We believe the applications are endless." One example is reduced stature corn. "It stands up to high winds and farmers have wider application window to apply biologicals and fertilizer," he said. "The magic, too, is that we can plant at a higher density, and that has driven higher yields. It could be an absolute game changer."
Subscribe to receive top agriculture news
Be informed daily with these free e-newsletters
You May Also Like
---