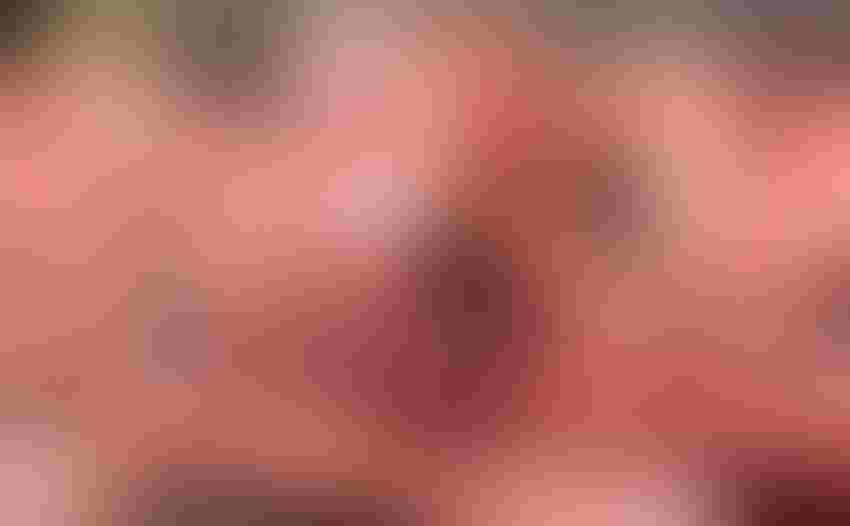 By Isis Almeida
The meat and poultry shelves at grocers are running empty from Australia to Italy and the U.S. But Cargill Inc., the world's largest agricultural commodity trader, says look to China for hope of a brighter future.
Frenzied buying has taken hold in many parts of the world where people are being asked to stay home to stop the spread of the coronavirus. Consumers are loading up on meat supplies to fill their freezers. But demand from restaurants is poised to drop as dining rooms are closed under lockdown orders.
China saw the same issues, just months ahead of the rest the world. After a supermarket rush that left empty shelves, and then a decline in meat consumption from the restaurant industry, life in the Asian country is starting to return to normal, and so is meat demand, said Brian Sikes, head of Cargill's protein and salt businesses.
"We are starting to see demand in China come back, and that's encouraging for us, thinking about the rest of the world," Sikes said. "There's certainly going to be sunshine again."
Cargill's poultry processing factory in China is running at a rate of at least 80%, up from the lows of 30% to 40% during the worst of the outbreak, according to Sikes. People are back in the streets and going about their business. Plus, China's now said it will allow transportation to resume for Wuhan on April 8, effectively lifting a mass quarantine on the city where the virus first emerged.
In North America, panic buying is still setting in and Cargill is running meat plants at full capacity and shifting its business to supply grocery stores, he said. Consumers are stocking up on chicken, beef and pork, driving up short-term demand, as cities from Los Angeles to Chicago and New York go into lockdown and restaurants close in a bid to stem the coronavirus pandemic.
"Some of our retail customers have reported that the demand is greater than it is at the holiday times," Dave MacLennan, Cargill's chief executive officer, said in a Bloomberg Television interview on Tuesday. "It really is demand being pulled forward as people stock up to put food in their refrigerators and freezers for future use, but the volumes coming out of the plants are still the same."
The global health crisis has strained the complicated and fragile global food-supply system as frenzied buying and logistical hurdles disrupted supplies. Keeping supermarket shelves full has required American companies from chicken giant Sanderson Farms Inc. to milk producers such as Dairy Farmers of America to adapt their production lines. Cargill has shifted 85% of its North American meat business to supply the retail market, up from 55% normally.
"We did see some empty shelves that we, certainly as North Americans and in many parts of the world, aren't used to seeing," Sikes said. "Our anticipation that over the next few weeks you will see that balance out. It has in parts of Asia, so we expect that in North America we will see the same."
There's no shortage of protein, according to Sikes. The empty store shelves reflect the hurdles involved in getting food where it needs to be. But the meat markets were well-supplied and well-stocked before the pandemic.
"We are primarily producing the same products, but we might cut or package them slightly different for retail," Sikes said. "Sometime when you go into your grocery store, and again I think that's anywhere around the world, you might see larger packages instead of individual steaks or smaller portions."
To keep North American factories running, Cargill is paying an additional $2 an hour for employees that complete all their weekly shifts as well as a $500 bonus to the ones that work all their schedules through May 3. It's also offering paid leave for two weeks for employees affected by the coronavirus through March 31.
"One of our beef plants feeds 22 million people per day, so it's vital that these plants stay open," MacLennan said.
In Europe, where Cargill is more focused on supplying restaurants, the picture is different. The company had to close its food-services focused French poultry business, which is a leading supplier of breaded chicken products to McDonald's Corp. The company also expects a hit from the U.K.'s lockdown.
Cargill isn't yet forecasting a drop in overall meat demand as retail buying helps offset declines from restaurants. Still, it's likely that there will be a shift on what protein gets picked up because of the economic impacts from the virus, with purchases for poultry and seafood potentially gaining in some countries where it's cheaper.
"There will likely be a slowdown at the retail level, just as freezers do fill up, but net-demand, we are not forecasting big changes," Sikes said. "What we have to figure out is how much is going in the freezer versus what people are eating. Just because they are eating at home, it doesn't mean they are eating less."
China is miles ahead of other countries and a history of previous epidemics helped them respond rapidly to the virus, Sikes said. The nation dealt with an outbreak of severe acute respiratory syndrome, or SARS, almost two decades ago.
"The Chinese are further along, they understand social distancing. They've had events in their past that in some ways makes them more prepared than we are here in North America," he said. "We do see demand returning. It will take time, but there has been a return for sure."
--With assistance from Alix Steel.
To contact the reporter on this story:
Isis Almeida in Chicago at [email protected]
To contact the editors responsible for this story:
Lynn Doan at [email protected]
Millie Munshi, Ainslie Chandler
© 2020 Bloomberg L.P.
Subscribe to receive top agriculture news
Be informed daily with these free e-newsletters
You May Also Like
---