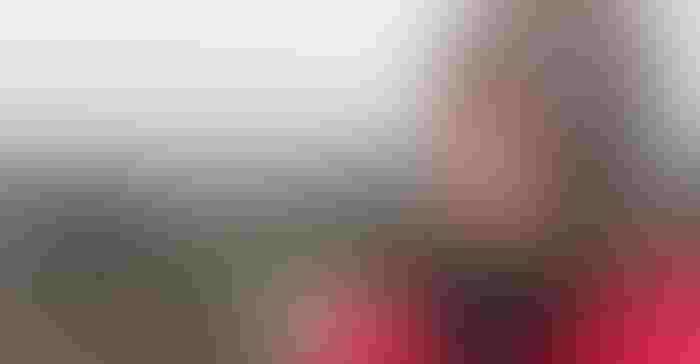 When people began clamoring for local food as the realities of the COVID-19 pandemic lingered on in 2020, a group of south-central Wisconsin farmers and cooperative-minded people decided to come up with a way to market food directly to consumers.
The farmers formed the Community Kitchen Cooperative, a Green County-based organization that aggregates food from local farmers and offers meal shares to area consumers. The meal shares are picked up weekly at locations in Monticello, Monroe and Madison, with each meal share feeding two people with a ready-to-eat or ready-to-heat lunch and dinner.
Co-op members include farmers who provide food for the program and workers who prepare and distribute the meals.
Group effort
When COVID brought restaurant sales to a virtual halt in mid-2020, Lori Stern, the owner of Cow & Quince Restaurant in New Glarus, offered her restaurant kitchen as a location to run a pilot food-share program. The six-week trial in November 2020 provided 48 food shares.
Co-op members leveraged their pilot experience into a full-fledged program in a former upscale restaurant in Monticello that began in October 2021. The customer list includes 60 shares and 120 meals.
"We have definitely seen progress from last year," says Dela Ends, Community Kitchen Co-op board president and a farmer and worker-member. "COVID is our friend with this. We deliver when people don't necessarily want to go out to eat as much as they did."
One of the co-op's goals is to purchase virtually all of a farmer-member's produce, so the farmer can concentrate on growing his or her crops and not worry about attending labor-intensive farmers markets or finding other sales avenues.
6 farmer-members
Most of the food in the meal shares comes from the co-op's six farmer-members, but produce occasionally has to be purchased from non-member farms to balance out a particular meal, Ends says.
As the co-op grows, Ends says she hopes farmer-members can concentrate on specified crops so the co-op can access the variety it needs. Farmer A would provide carrots and potatoes, Farmer B would provide tomatoes and lettuce, etc.
The co-op model is helping build a local food system whereby farmers become price makers instead of price takers, says Lauren Langworthy, special projects coordinator for the Wisconsin Farmers Union. The Farmers Union Foundation provided two Local Initiative Grants to the co-op in 2021 totaling $8,500.
"It's important that everyday people work together to take back control of a localized food system that prioritizes the well-being of the communities who produce, provide labor and eat," she says. "In working together, we can ensure that food dollars are being spent where they're most needed — on our hard-working neighbors who will cycle those dollars through our local economics again and again."
Most of the co-op's members are also Farmers Union members, Langworthy says, so the WFU Foundation "is a champion anytime our members want to start a cooperative that addresses local needs."
F.L. Morris, a co-op member and farmer from Monroe, provided a variety of crops to the effort in 2021 but would like to specialize in tomatoes, kale and onions in the future.
"That's part of why this model is farmer-friendly," she says. "Is it necessary to grow 45 different crops? Is that efficient? Sometimes it's good to have eggs in many baskets, but at some point, you're not efficient. It can be more efficient to focus on a few crops and grow larger quantities."
Morris, 37, was active in the creation of the South Central Hemp cooperative, a venture started in 2019 that focused on growing and marketing certified organic hemp. While hemp products such as CBD oil haven't overflowed the bank accounts of co-op members, Morris says she learned a great deal about cooperatives from the experience that she has put to use as Community Kitchen board treasurer.
"This is important work to me," she says. "We're trying to make the marketing our job so we can let the farmers grow the food and give them a fair wage for what they grow. We want to do something about the inequities of our local food system in Green County."
Morris is also attending Madison College, where she is in the construction and remodeling program. She put her newfound skills to use when the Community Kitchen needed to transform the downtown Monticello building from a restaurant to its workspace.
"We hired an electrician, a plumber and did a bunch of work ourselves," Ends says of the remodeling project. Morris served as the unofficial general contractor while Arlo Paust, the Community Kitchen's board secretary and a worker-member, laid most of the new flooring.
Paust says a long-term co-op goal is to use some of the building's space for a storefront where people can pick up their shares and buy extra coffee, cheese, bakery goods and other food.
He says he thinks the co-op has a sustainable future because of the unique nature of its membership.
"We're particularly unique because we're worker-owned and farmer-owned," he says. "Usually, it's one or the other."
Long days
Admittedly, it has been easier to find farmers than workers in recent months, Ends says.
"We've had some long days," she says. "We definitely could use more workers." The co-op currently has about 10 employees.
The meals vary weekly and seasonally, depending on what local ingredients are available. Payment for shares, at about $41 per week, is made in advance of each four-week cycle. The $41 translates to a lunch for two at $15 and a dinner for two at $26.
A recent meal share included shepherd's pie, baked sweet potato, coleslaw and potato leek kale soup, while another week's meal featured butternut squash lasagna and fall leafy salad with apples and honey mustard vinaigrette.
Customers can add bakery goods, dessert, cheese, eggs or coffee to their weekly shares at an additional cost.
Co-op organizers are hoping to see farmer-membership grow as the number of food-share customers increases.
"We hope we can serve as a pilot project that other communities can replicate," Ends says. "There's nothing like it in Wisconsin. It's the idea of a local food shed to keep the food local."
Langworthy says there are some efforts around the state to develop various food hub models, but putting them together takes "a lot of energy and intention."
"It's easy to inadvertently lean on the passion of members, especially in the early stages, and not necessarily make it work in the long term," she says. "I applaud the Community Kitchen, where they've taken the time to do a pilot project and put together a really good structure. It's those efforts upfront that give this a much better chance of surviving."
Massey lives in Barneveld, Wis.
Subscribe to receive top agriculture news
Be informed daily with these free e-newsletters
You May Also Like
---