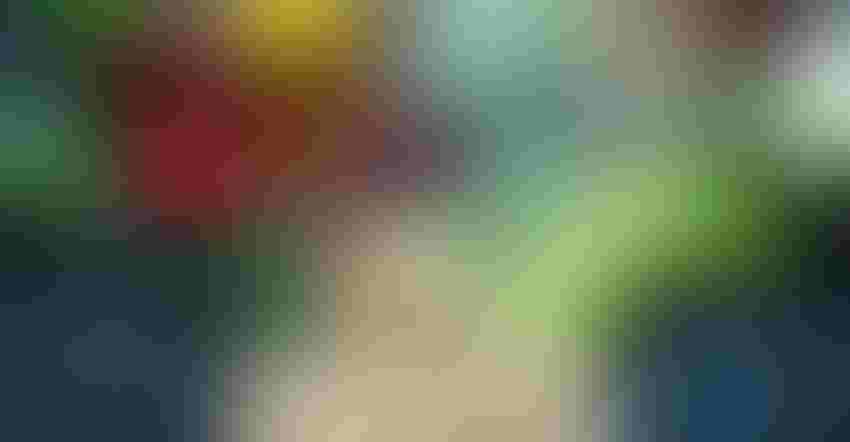 Capstone Partners, a leading middle market investment banking firm, recently released its September 2021 Food & Agriculture Inputs Industry Update.
Food price
According to the report, food prices have drastically increased over the past year, driven by supply chain disruptions, high feed costs and robust demand.
Last year challenged the food and agriculture industry with labor shortages, supply chain disruptions and limited processing capacity, ultimately contributing to sales falling by approximately 27%. The recovery of these losses has been fueled by the higher commodity pricing environment so far in 2021, the report explains.
The Food and Agriculture Organization's Food Price Index in July showed a 31% increase in food commodity prices over 2020. "Higher input prices typically benefit upstream industry players with food manufacturers passing on elevated costs to consumers," notes the report.

The U.S. Department of Agriculture Economic Research Service also reports Americans are spending more on food. According to the Food Price Outlook for 2021, the consumer price index for grocery store and supermarket food purchases was 3% higher in August of 2021 compared to August of 2020. Similarly, restaurant purchases increased by 4.7% during the same period.
Food labeling and sustainability
Consumers have placed greater importance on health and wellness due to COVID-19, which has heightened demand for clean labeling and functional food ingredients, the report explains.
Top food and agriculture industry players are benefiting from these consumer preference changes. For example, Archer-Daniels-Midland has grown its revenue in its nutrition segment by 15% in Q2 2021 over a year prior, according to the company's earnings release.
The report also emphasizes how the sector has pushed to adopt more environmentally friendly production methods, driven by end-market demand. When buying food and drink, 49% of consumers now consider sustainability, according to Kerry Group.
Also contributing to sustainability is the reduction of food waste within the food and agriculture inputs sector. The USDA Economic Research Service estimates 30-40 percent of the U.S. food supply is lost to food waste.
Industry players are turning to food preservation technologies and processes to improve shelf life and drive cost savings as they aim to reduce food waste.
"The powerful macro trends of sustainability, traceability, and clean functional ingredients are actually gaining momentum in this environment. We expect these trends, coupled with the massive liquidity in both Private and Public markets, to be on the forefront of M&A activity going forward," says Capstone Managing Director Brian Boyle.
Mergers and acquisitions
The Food & Agriculture Inputs report states 29 transactions have been announced or completed to date in 2021, which is a 26% increase year-over-year. Private strategic buyers are leading the majority of these deals.
Notable transactions in 2021:
Brenntag, a leading global chemicals and ingredients distributor, has acquired JM Swank for $304 million.

Clearlake Capital Group has agreed to acquire BakeMark, a leading manufacturer and distributor of baking ingredients, for an undisclosed amount.

Welcome Dairy Holdings has acquired North Star Processing for an undisclosed amount, allowing Welcome Dairy to provide the full spectrum of dairy ingredients.

Kerry Group agreed to acquire Niacet, a global leader in preservation technologies, for $1 billion.

Tilia Holdings has agreed to acquire majority stake in NutriScience innovations, a supplier of nutritional ingredients.
Read the complete report from Capstone Partners.
Subscribe to receive top agriculture news
Be informed daily with these free e-newsletters
You May Also Like
---