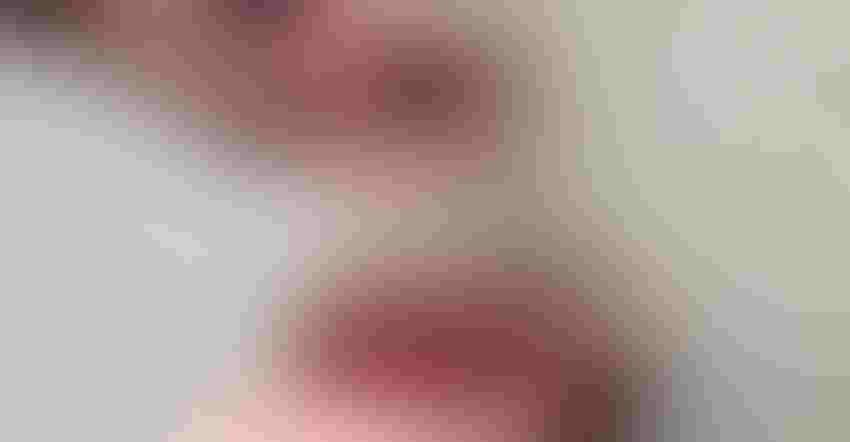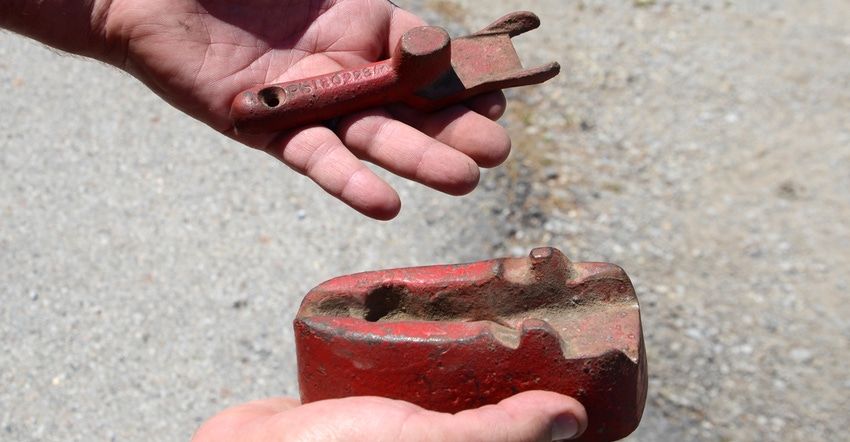 MYSTERY ITEM: What could you do with this small, steel contraption? This is the top view. Was it made to help work on a certain type of farm equipment? Let your guesses be known.
Photos by Tom J. Bechman
Pete Illingworth found the item pictured lying in a drawer at the Throckmorton Purdue Agricultural Center near Romney, Ind. It caught his eye immediately.
"I'm really curious about what it was designed to do," says Illingworth, who helps plant and harvest the Indiana Prairie Farmer and Purdue Agronomy research trial plots. "I can't quite come up with an explanation that makes sense."
Here is your chance to solve the mystery. Send your best idea for what this item is to [email protected], or mail it to 599 N., 100 W., Franklin, IN 46131. Include your mailing address.
We will include all entries with a reasonable guess in a drawing for a gift card. Bonus points if you know who made it, and extra bonus points if you have proof.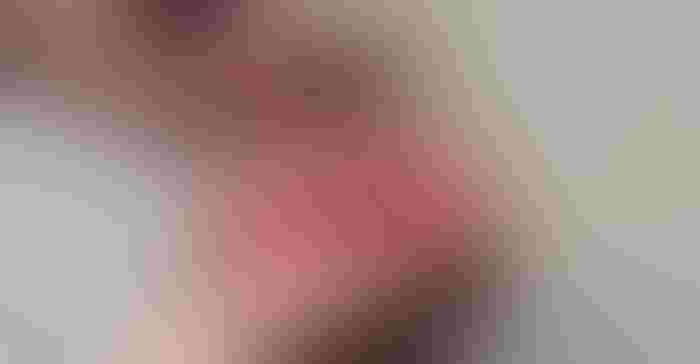 WHEN WOULD YOU USE IT? Here is the bottom view of the same mystery tool.
The unnamed tool is …
A seed corn dryer was the mystery tool in the August issue (and online here). Rex Brock, Bourbon, Ind., sent in the picture and provided proof (below).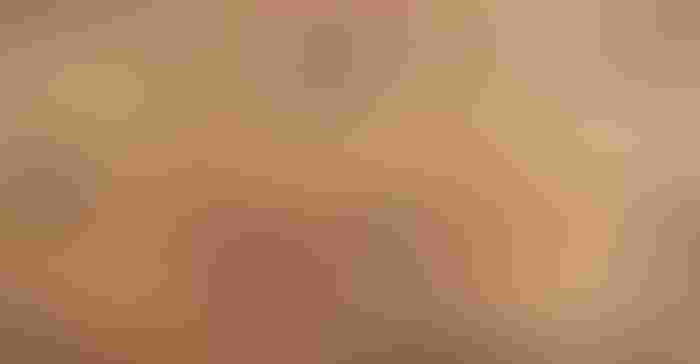 PROOF POSITIVE: Rex Brock provided this evidence that the seed corn dryer pictured in the August issue and earlier in the summer online was indeed a device for drying ears of corn.
Farmers growing open-pollinated corn in the early 20th century picked the best ears, then shoved them onto the sharpened pegs to dry. Brock says it was the original solar dryer!
Congratulations to Dale Smith, Rochester, Ind., for being the winner of this month's drawing from all correct entries.
Subscribe to receive top agriculture news
Be informed daily with these free e-newsletters
You May Also Like
---