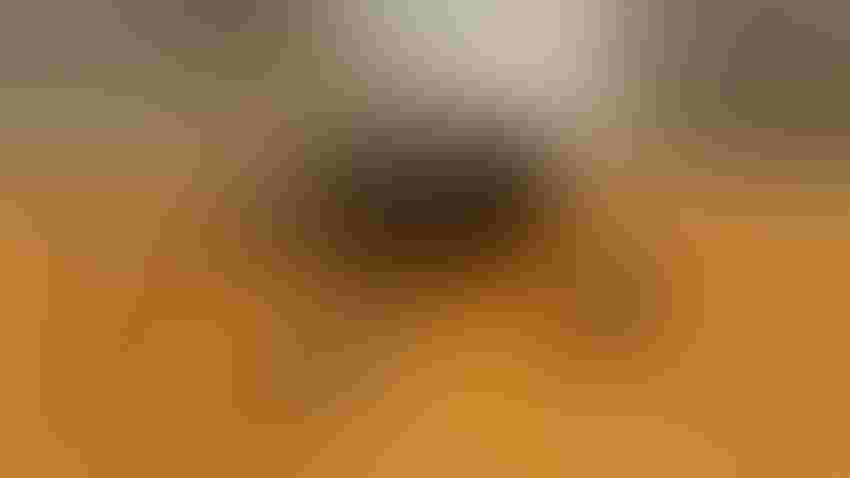 STARTUP SUCCESS: The Grain Weevil is a 50-pound autonomous robot with two-augers designed to level out the surface of stored grain. The Grain Weevil company started with help from business incubator Nebraska Combine.
Cecil Smalley Photography
Open your web browser and plug in the words "Nebraskacombine.com." What you'll find has nothing to do with harvesting equipment, and although "incubator" pops up on the home page, it's got nothing to do with raising baby chicks, either.
That's because Nebraskacombine.com is a website for The Combine, a Midwest food and agriculture incubator that helps new businesses make the leap from scratches on the back of a bar napkin to scaled-up, commercial companies.
The Combine, funded by the state's Department of Commerce and numerous sponsors, was designed to help entrepreneurs work through how to pitch their idea, set up an LLC, apply for patents, set goals, raise capital, or meet with other founders for mentorship. The Combine also has a network of early adopter farmers willing to vet the fledging new product or service and provide feedback on how to make it better.
"We're assisting people in becoming entrepreneurs," says Hannah Klitz, The Combine's communications coordinator.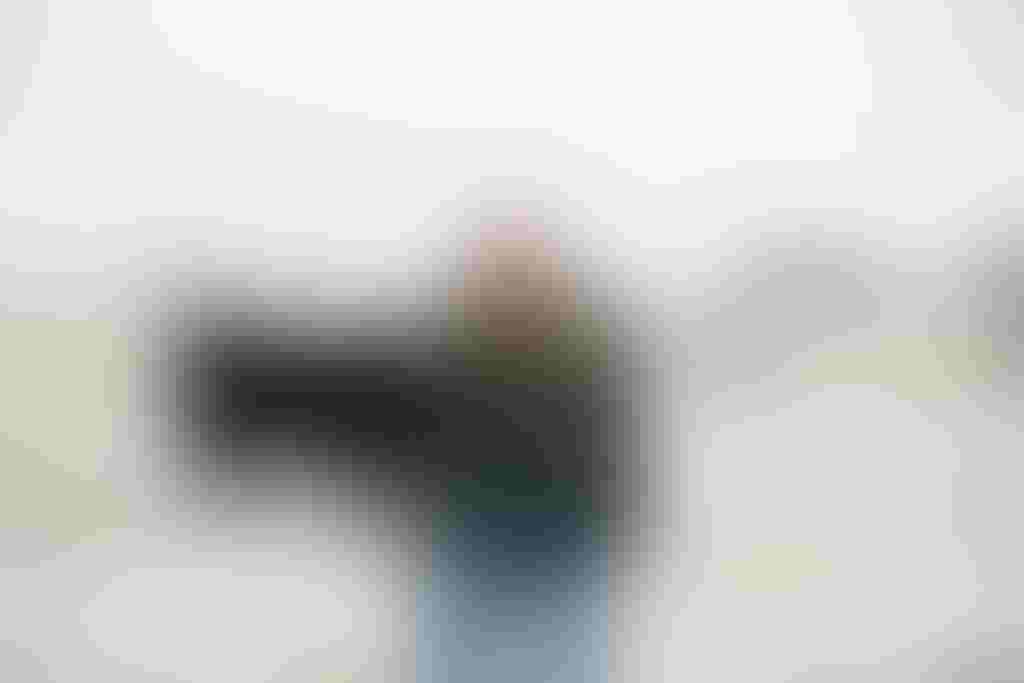 "We encourage farmers to tell the startups how they feel – would you pay for this, does it solve anything?" says communications coordinator Hannah Klitz. Photo Hannah Borg Photography
'Never again'
Just ask Chad Johnson, co-founder of Grain Weevil. "Our friend Zach said, 'build me a robot so that I or my children never have to go inside a grain bin again'," recalls Johnson, who is not from a farm but lives in a small agricultural community. After doing some research he began to understand the 'why' behind the request. Some 450,000 farms have grain bins and farmers often go inside them, shovel in hand, to solve problems like grain bridges (crusting) or vertical walls. In seconds they can get trapped or caught in flowing grain, not to mention the harmful effects of breathing grain bin dust, or getting caught in an auger. There were 20 known grain bin entrapment deaths in 2020, according to Purdue University.
"Grain bins are hot, dirty, and dangerous work places," says Johnson.
Chad and his son Ben, co-founder and chief innovation officer, began brainstorming with lead software engineer Zane Zents in 2020. They began building what would soon be known as the Grain Weevil, a 50-pound autonomous robot with two augers designed to level out the surface of stored grain. Johnson's team was invited to join The Combine in the spring of 2020 even as covid forced the incubator into remote and socially isolated meetings. The Combine answered questions and helped the company apply for a special National Science Foundation grant. They helped fine tune the company's 'pitch' when they virtually attended an On Ramp Conference to attract investor funding. And they helped the Grain Weevil team prepare to compete – and win – the American Farm Bureau's Ag Innovation Challenge in 2022.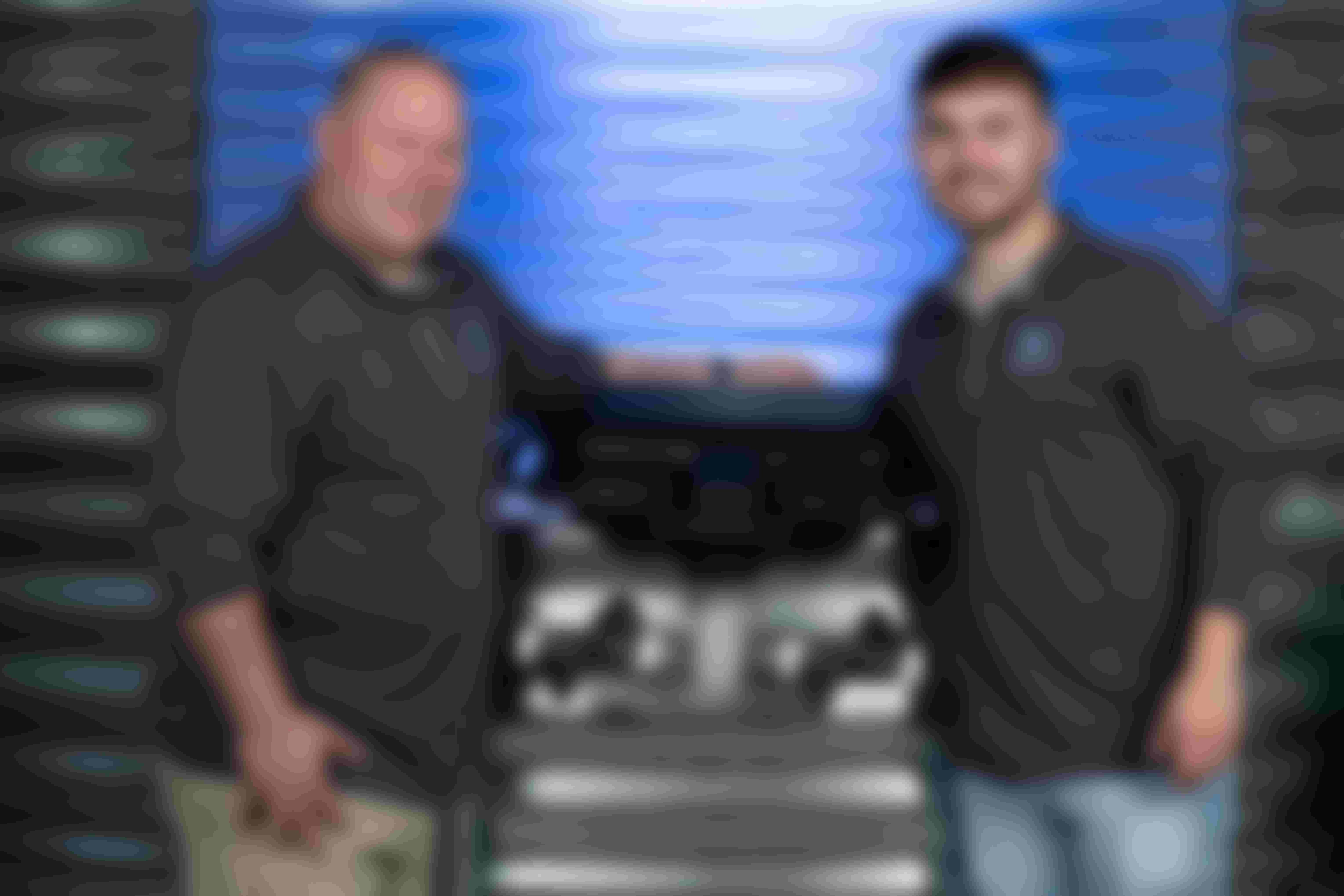 Co-founders Chad and Ben Johnson with their Grain Weevil robot. Photo Cecil Smalley Photography
"They gave us marketing support, video production support, connections to legal and accounting, and made sure we had every connection we needed to run our early stage company," says Chad Johnson. "We have always felt like we were prepared for whatever was next because The Combine folks had been one step ahead and helped us get ready."
"They have been the force that brings other startups together for us to share and learn from each other," he continues. "This has been particularly exciting because many of the inventors and founders are young entrepreneurs like my son Ben."
Farmer network
Another benefit is the Insights Network – a hand-picked group of farmers who help vet new technology.
"The Insights Network is high value because farmers give feedback on the startup idea and the actual prototypes," says Klitz, who also helps startups with marketing, press releases, logo designs, and branding. "We encourage farmers to tell the startups how they feel – would you pay for this, does it solve anything? We set those expectations up front with the startup and the producers."
Klitz and her colleague Tanner Nelson, Insights Network Manager, both farm and live among their customers. They understand how farmers think about new technology.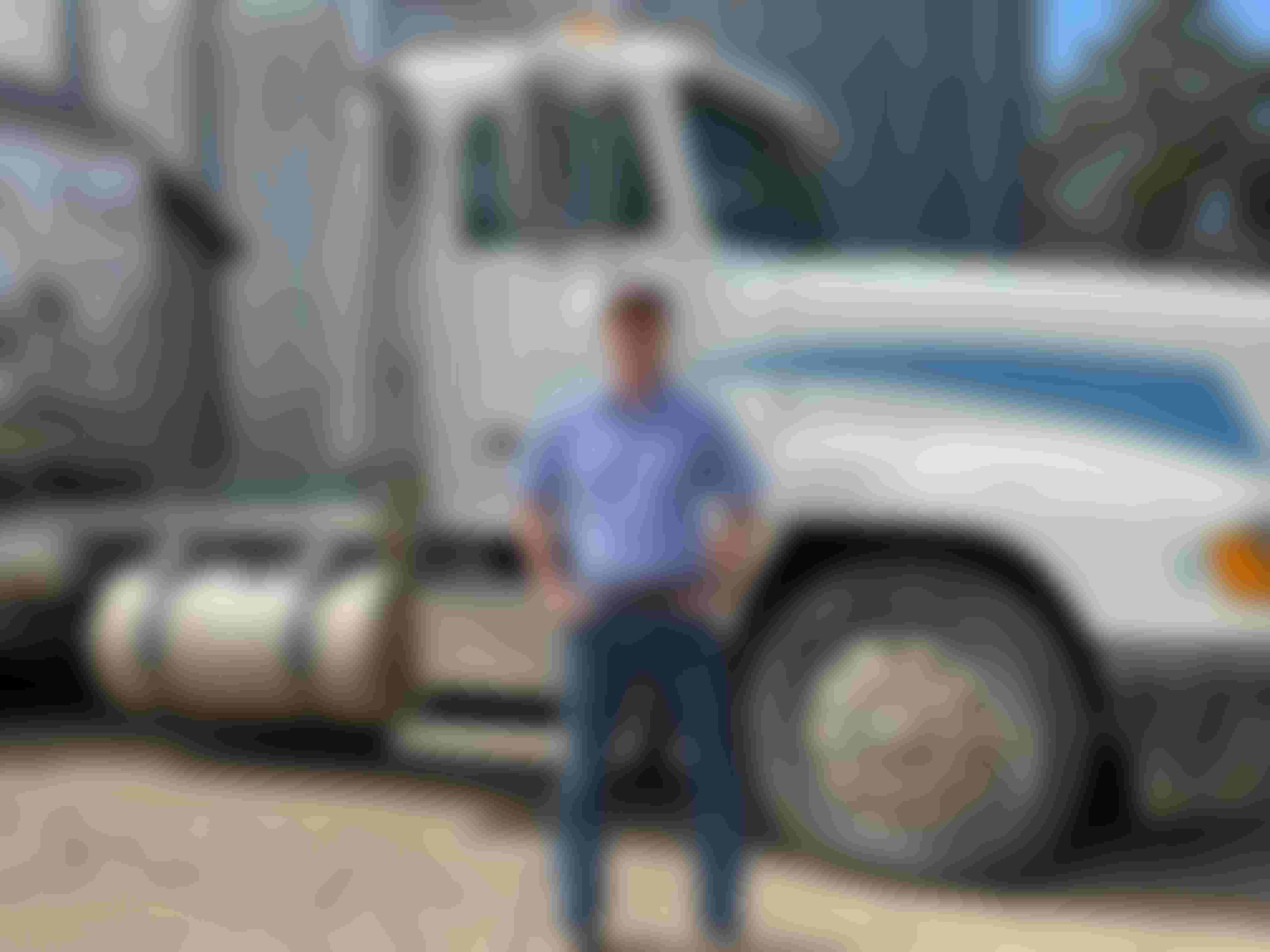 "There's not enough capital in Nebraska for people to build flashy technology that doesn't work," says Insights Network Manager Tanner Nelson. Photo Jodi Nelson
"It's got to impact your bottom line," says Nelson. "If it's not helping me be more profitable it's not solving anything because at the end of the day, farming is a business. We communicate that with the farmers and speak in that language."
Unlike Silicon Valley startups that may not have immediate exposure to agriculture, The Combine encourages entrepreneurs to begin talking with potential farmer-customers sooner than later, "so everything they do is based around the customer," says Nelson. "We're having conversations with farmers, figuring out what their challenges are."
What comes out of that are companies like Grain Weevil; Corral, a virtual fencing system for cow-calf operations; Sentinel Fertigation, which helps farmers optimize nitrogen through center pivots; American Edge Grain, a virtual platform that connects farmers who have grain with premium attributes with the end-users that need them; and Treadsure, an app designed to help you accurately determine tread life on agricultural tires. See The Combine's current list of startups here.
"There's not enough capital in Nebraska for people to build flashy technology that doesn't work," adds Nelson. "You have to build solutions that work. The businesses that come through, they have to solve a problem because there just aren't people handing out money for nothing."
Chad Johnson agrees."We feel very fortunate to have The Combine in our corner," he concludes. "I can't say enough good things about them."
Subscribe to receive top agriculture news
Be informed daily with these free e-newsletters
You May Also Like
---