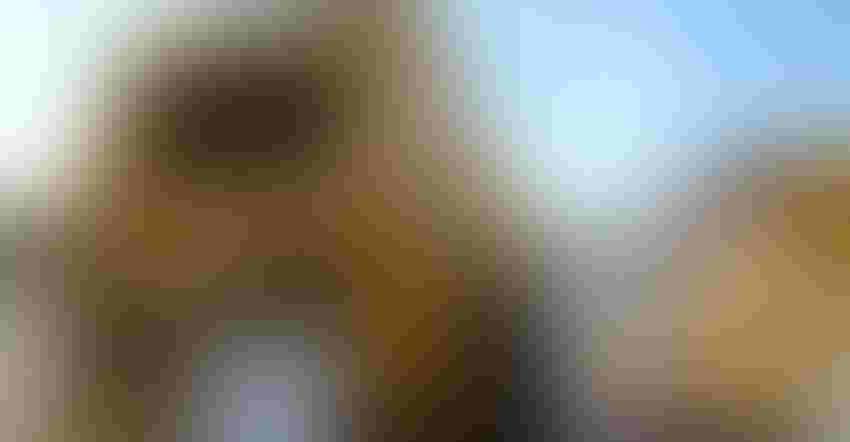 GETTING STARTED: The Ag Startup Engine is a new initiative at the Iowa State University Research Park in Ames. Founded in 2016, it fosters agricultural entrepreneurs, business startups, innovations and technology transfer.
The Ag Startup Engine, an initiative at the Iowa State University Research Park, has attracted a major investment from Next Level Ventures, a Des Moines-based venture capital firm.
The Ag Startup Engine was created a year ago to help address two fundamental gaps that prevent agricultural business startups and entrepreneurs from being more successful in Iowa. Those two gaps are a lack of early-stage investment funding and the need for organized mentorship from successful Iowans.
"The Ag Startup Engine provides valuable assistance to agricultural entrepreneurs through access to networks and resources helpful to their growth," says Kevin Kimle, director of ISU's Agricultural Entrepreneurship Initiative, which helped launch the Ag Startup Engine in spring 2016.
Ag Startup Engine is a private entity
While ISU's Agricultural Entrepreneurship Initiative assisted in creation and development of the Ag Startup Engine, the engine is a private-sector entity governed by its investors. Its founders prefer that the entrepreneurs be in Ames for a majority of the time, although the services of this new business accelerator also are open to entrepreneurs outside of Iowa.
"We are excited to work with the leaders of the agricultural industry and ISU to help provide advice and capital to Iowa's early-stage ag opportunities," says Craig Ibsen, the managing principal of Next Level Ventures. "We hope there are many great outcomes from this effort, as this is another step in building a thriving startup ecosystem in Iowa."
"It's a wonderful sign of momentum in the ISU Research Park and the broader startup community when the principals of Iowa's only up-and-running innovation fund have decided to invest their dollars, time and expertise in the Ag Startup Engine," notes Joel Harris, its co-director. "The business sophistication and expertise that Next Level Ventures brings to the table will greatly support our current and future portfolio companies."
Helping find financing key benefit
The Ag Startup Engine will provide ISU agricultural entrepreneurs a structured means of moving from an early business concept to an investment-ready business. Working in tandem with ISU's Startup Factory, the program will implement an infrastructure for mentoring, rapid prototyping, product development and customer acquisition. Most important, it will provide a critical element that is often lacking for entrepreneurs in Iowa — a structured pathway for financing the business, Harris says.
The Ag Startup Engine aims to find eight to 10 investors. The current investors include Ag Ventures Alliance, Summit Agricultural Group, Ag Leader Technologies and People's Company. Completion of the investor group and its organizational structure will take place over the following months.
Next Level Ventures is a $40 million venture capital firm headquartered in Des Moines that invests $1 million to $4 million in fast-growing companies that are based in Iowa.
The Agricultural Entrepreneurship Initiative was created in 2005 to broaden the understanding of entrepreneurship among faculty and students of the College of Agriculture and Life Sciences at Iowa State University by providing educational experiences to develop students' entrepreneurial skills and increase interaction among students, faculty and agricultural entrepreneurs.
Source: Iowa State University
Subscribe to receive top agriculture news
Be informed daily with these free e-newsletters
You May Also Like
---