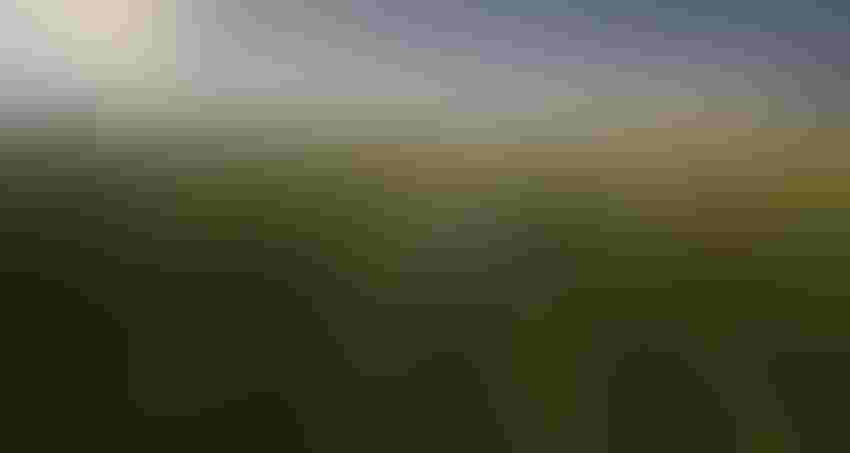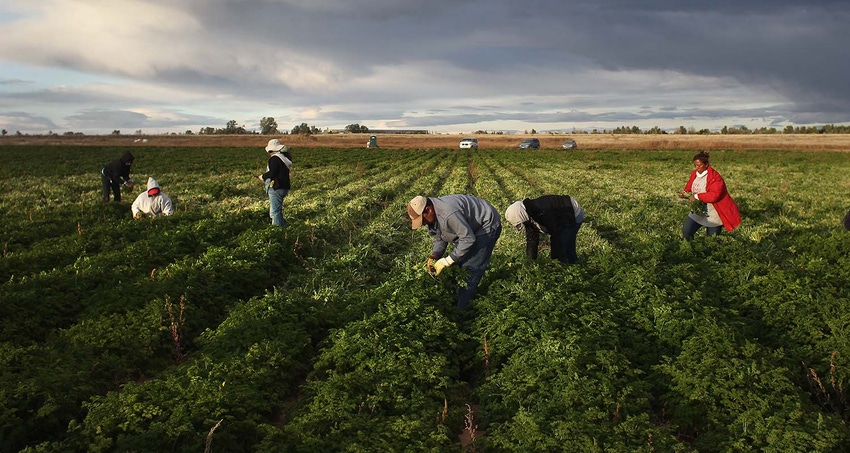 NO WORKERS? Closed embassies, coronavirus concerns and limited border access raise red flags for the 2020 farm labor picture.
John Moore/Getty Images
In the world of immigrant farm labor the second and third quarter of any season is critical. That's when more than half those coming into the United States using H2-A visas usually arrive, according to Allison Crittenden, director, congressional relations, American Farm Bureau Federation. "It's critical we maintain that access," she adds.
And recent news that the U.S. Embassy in Mexico City and all U.S. consulates in that country were suspending routine immigrant and nonimmigrant services raises a red flag regarding the future of that labor. With 93% of farm labor in the United States coming in from Mexico, according to Crittenden, keeping an eye on the situation there is critical.
Yet there are some opportunities for bringing in previous H2-A users into the country. Crittenden noted during a media call Wednesday, March 18, that if the immigrant has a recently expired H2-A visa and has not requested a waiver, one could be granted for this season. That's no immediate guarantee that those returning workers can get in more easily but does offer some hope. "They will prioritize the visas for those returning workers," she says.
One challenge is there's no information regarding the number of actual previous visa holders that may be available for the waiver. Crittenden says AFBF has asked the U.S. State Department for those numbers, but they have not been made publicly available. That makes it difficult to know what the potential impact the waiver program may have.
Mexico provides the bulk of H2-A labor, other key countries include Guatemala, Jamaica and South Africa. In Jamaica, one consulate worker has been diagnosed with coronavirus, and the consulate closed. It's these kinds of disease-derived hiccups that could further hinder immigrant labor resources.
Help with coronavirus impact
During the call, John Newton, chief economist, AFBF, quoted J.P. Morgan's estimate that gross domestic product could slip 14% for the second quarter, which could have a significant impact on agriculture.
That's an issue as Congress is already hard at work on its third economic stimulus package in the wake of the coronavirus pandemic, and getting a handle on what agriculture may need is a challenge. Newton explains that its too early to get a handle on the economic impact.
Adds Dale Moore, executive vice president, AFBF: "We are working on the Hill, but can we give them a number? No. This is evolving over time, but certainly they are aware of the efforts we're making in agriculture to feed the nation. At the same time, we're visiting with [lawmakers] so when the impact on farmers and ranchers becomes more clear, as we get to the middle or toward the end of where we are on this [they will understand what's needed]."
Other concerns in the coronavirus crisis include availability of capital and operating loans as well as transportation services. Zippy Duvall, president, AFBF, says the group is raising concerns with the Secretary of Agriculture regarding operating loans and there may be work to add funding for loans to farmers. But he notes transportation is critical.
"We need transportation both ways with inputs to the farm…and product away from the farm," he says. "We're getting waivers for hours of service and products moving in the supply chain, but that hasn't included live animals and we want to expand [those waives] to help the farm."
As for processing? Duvall says he's "hoping they have good plans in place and that companies can handle the situation. That could very much disrupt the supply chain in food if we have a breakdown in the system of manufacturing." He has raised concerns that social distancing could impact processing.
There are a lot of issues firing up in agriculture related to the virus pandemic, yet solving this H2-A labor problem takes precedence: "This is a problem we've got to fix or four to six months down the road everyone will feel the effects of what will happen. This raises the importance of having a program farmers work through to bring workers in to do the work. Americans do not want to do this type of work anymore."
Subscribe to receive top agriculture news
Be informed daily with these free e-newsletters
You May Also Like
---