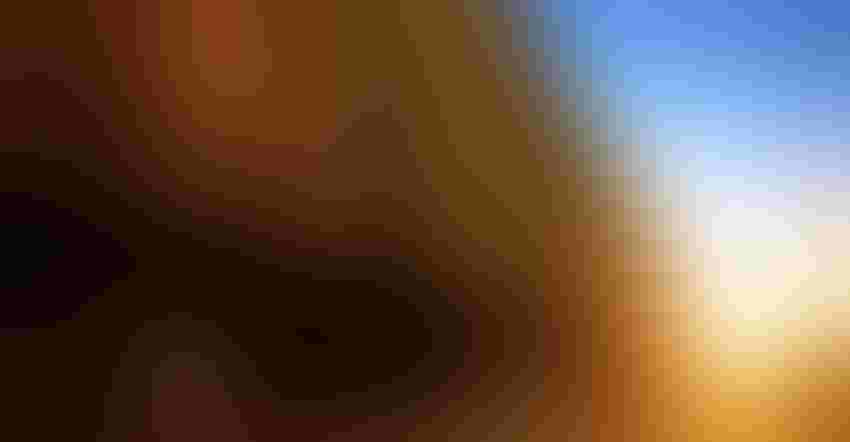 by Jen Skerritt, Kevin Orland and Frederic Tomesco
Every day for more than six months, Jessica Raycraft has confronted hulking mounds of evidence of the great Canadian bottleneck. They're stranded on her farm -- wheat, peas and canola in 300-foot-long, 10-foot-high bags, an astonishing 50,000 bushels, enough to fill 15 rail cars.
"Nobody would take it," Raycraft said from her home near Tramping Lake in Saskatchewan. It wasn't until a few weeks ago that space finally opened up on freight trains, and then the fields were such a mess of mud from the spring melt that the bags were stuck. "We couldn't move it."
That pretty much sums up the problem with Canada. Its railroads are overwhelmed, threatening the country's standing as a major exporter of commodities and slamming businesses -- from relatively modest ones like Raycraft's to the likes of oil-giant Cenovus Energy Inc. -- that have precious few transportation alternatives.
Stacks of grain piled up on the prairies before the logjam recently began to break. Pipelines were crammed, too, crimping oil-sands production. Kinder Morgan Inc. has halted work on a new C$7.4 billion ($5.7 billion) line until it can overcome British Columbia's objections. Other projects have also fizzled. 
"There's no excess capacity," said Laura Lau, who helps manage about C$1.6 billion at Brompton Corp. in Toronto. "If there's any hiccup, you feel it." 
While freight-train congestion isn't unique to Canada, it's particularly acute there. The struggle to get products to market has turned off investors, and is turning into a political headache for Prime Minister Justin Trudeau. 
Foreign direct investment plunged last year to its lowest level since 2010. Royal Dutch Shell Plc, Norway's Statoil ASA and ConocoPhillips of the U.S. all pulled out of the bountiful oil-sands fields. National economic growth is projected to slow markedly this year and next.
"It's really unfortunate that we're on display -- our dysfunction -- potentially repelling capital," Manitoba Premier Brian Pallister said in an interview at the Bloomberg News bureau in New York. "If we as a country don't get our act together," he said, "we're losing our competitiveness."
Canada is massive, covering 3.8 million square miles, most of them lightly-populated, across 10 provinces. For many companies in the booming natural-resources industries, by far the most efficient way to get goods to buyers, or to bring in raw supplies, is via the two major railroads. 
They were hampered over the winter by extremely cold weather that slowed train speeds but also by shortages of crews, cars and powerful locomotives. Canadian National Railway Co. ousted its chief executive officer in March, apologized to angry customers and scrambled to develop a plan to boost volumes and kick up speeds.
The rap on Canadian National and its smaller rival, Canadian Pacific Railway Ltd., is that they failed to make enough capital investments. Government policies take hits too; the Canadian Transportation Agency, for instance, caps what railways can earn hauling grain, which some shippers contend gives the rail companies an incentive to offer space to other commodities. 
Whatever the reasons, trains couldn't pick up the slack when an oil-output surge ran into pipeline gridlock in November, after TransCanada Corp.'s Keystone line, which carries crude from Alberta to refiners in the U.S., had to shut down following a spill. The price of the nation's benchmark crude tanked, though it's since recovered somewhat.
Not too long ago, drillers could ship overflow by rail. Not this time. And plans for new pipeline capacity keep running into trouble. Enbridge Inc.'s Line 3 replacement hit a snag in Minnesota, where a judge recommended the project proceed on a route that could cause it to meet resistance from Native American tribes. TransCanada's Keystone XL conduit has been stuck in a legal and environmental quagmire for a decade.
British Columbia is going to court to stop Kinder Morgan's pipeline on the grounds an oil spill would ruin its coastline. Alberta shot back, threatening to halt oil shipments to its western neighbor. Kinder Morgan threw up its hands, giving the country until May 31 to sort its issues out.
Trudeau has promised to make sure the project "gets done." In the meantime, his energy strategy -- introducing a carbon price as a trade off for the pipelines -- is in trouble. Farmers and oil companies are frustrated and foreign investors are leery.
"Lack of infrastructure is clearly having a really significant negative impact on the Canadian economy," said Alex Pourbaix, CEO of Cenovus Energy, which had to throttle back production last quarter percent because of pipeline and rail-shipping constraints.
Canfor Corp. CEO Don Kayne estimated the rail logjam cost C$20 million in profits in the first quarter. Nutrien Ltd., the world's largest crop-nutrient supplier, said transport glitches were why it laid off workers and idled two mines last month.
Canada is in danger of losing out on opportunities, said Curt Vossen, CEO of grain-exporting giant Richardson International. It's simple: "You need to be able to get it to the customer when they want it."
For Jessica Raycraft and her family, bills have accumulated along with the unsold grain. "I have no cash flow for next year's crop," she said. "There is a lot of stress right now on our farm."
--With assistance from Erik Hertzberg.
To contact the reporters on this story: Jen Skerritt in Winnipeg at [email protected]; Kevin Orland in Calgary at [email protected]; Frederic Tomesco in Montreal at [email protected]
To contact the editors responsible for this story: Simon Casey at [email protected]
Anne Reifenberg, Jacqueline Thorpe
© 2018 Bloomberg L.P
Subscribe to receive top agriculture news
Be informed daily with these free e-newsletters
You May Also Like
---