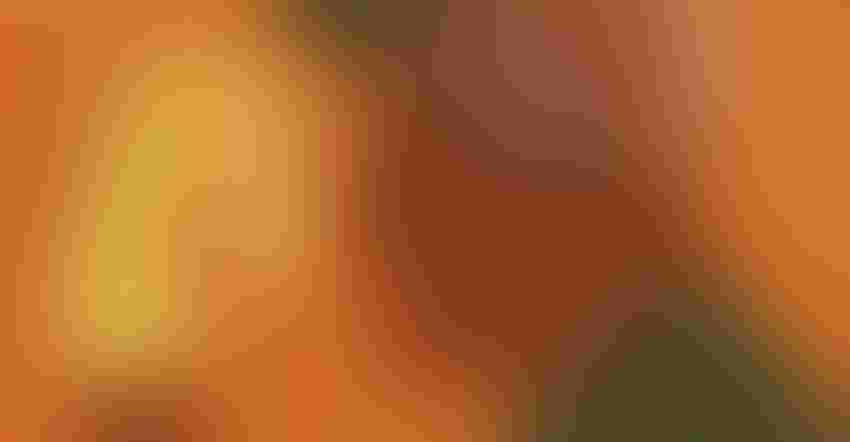 Plenty of people bristle at the term "new normal." That's because there have been few normal things about this year. While farmers are eager to put 2020 in the rearview mirror, plenty of potential land mines still lurk as they prepare for 2021's growing season.
That's especially true for input purchases. From price fluctuations to possible logistical disruptions and changes in retailer communication, farmers may find that this process looks a little different
this time around.
That's why it will be more important than ever to avoid making unforced errors and dial into best practices to develop the best input plan possible. Here are a few do's and don'ts to consider.
1. Do know your needs.
Farmers should begin this process by asking a few valuable questions. The first is simply: What are your goals?
"Know what your target is and what you're trying to control, and select your management strategy accordingly," advises Jim Lappin, director of Simpas Portfolio and Alliances at Amvac. "Look at your financial and yield objectives so you can budget and prioritize your problems based on those numbers."
Making variable-rate applications for fertilizer and crop protection products is one way to trim costs, but there are upfront costs of time and money to conduct soil sampling and create management zones in your fields. It's a good idea to sample soils every year. If weather is uncooperative this fall, it's not too late to gather samples next spring, even though that's not ideal, Lappin says.
"Any sample is better than no sample," he says.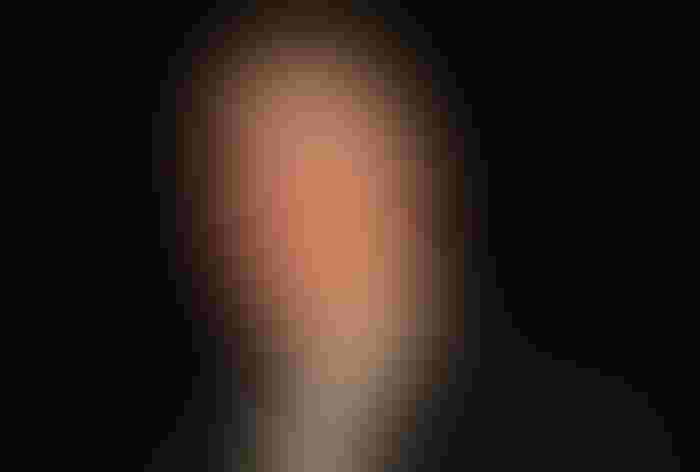 Allan Gray
Allan Gray, ag economist at Purdue University, says data-driven farmers are setting themselves up for the best chance of success on an annual basis in this era of razor-thin margins.
"The reality is we're farming for pennies," he says. "You have to do that at the square-meter level, not an acre at a time," he says.
Communication is critical, echoes Scott Downey, agricultural economics professor at Purdue University.
"Have clarity around what you value and communicate with your providers to get what you need and to avoid paying for things you don't need," he says.
2. Don't cut inputs without first calculating costs per bushel.
Gray considers it a best practice to calculate your cost per bushel. Whenever you make input decisions, think about that number and recalculate to see if it's a smart decision. That includes fixed costs such as land, machinery and labor.
For example, a farmer who needed to save $100 per acre to break even probably wouldn't reduce nitrogen rates because "it would destroy his or her corn yields," Gray notes. But consider a farmer renting ground for $250 per acre to produce 200-bushel corn. What if the farmer cut seed costs by lowering the planting population? That decision may have slightly reduced seed costs. But if yields dropped to 190 bushels per acre, that's a $35-per-acre loss (assuming $3.50 corn) that, in turn, increases the land's per-bushel cost.
"It's like cutting off your nose to spite your face," Gray says.The same is true on cutting other input expenses, he adds.
"Say you want to skip a fungicide application," he says. "You saved money upfront, but if you hurt your yields enough, you still hurt your bottom line. Good sampling and data analytics are important. Know the metrics of where you can and can't cut back."
3. Do keep good records.
Farmers aren't always the best record-keepers, says Caleb Shultz, retail channel precision ag services lead at Amvac, with a focus on the Simpas system. Understanding what happens in your fields is really valuable, even if you aren't deploying the latest ag tech bells and whistles.
"We get wrapped around the axle on operating," he says. "Keep your head up and keep good records, even if they're handwritten. Mistakes happen, but even jotting a note down with pencil and paper can help you learn something."
Logistics also matter, says Daren Coppock, Agricultural Retailers Association president, who has seen some scenarios turn sour when farmers come together and buy a barge shipment of fertilizer to split among them. "It may sound like a way to cut a corner and save some pennies, but there are invariably problems with logistics, quality, storage and transportation — and those are all issues that are handled for the farmer by their ag retailer."
4. Do make it clear how you want suppliers to communicate with you.
While the coronavirus pandemic created disruptions up and down the supply chain this spring and summer, it at least gave the omni-channel providers (those who offer both online and in-person service) a chance to stress-test and shore up their offerings. With social distancing in play, retailers had to react with an abundance of courtesy and communication to make sure they weren't making farmer-customers uncomfortable in any way. Would a phone call or text be sufficient to replace the usual farm visit, for example? Should they take two trucks to a field instead of riding together? Would online orders and curbside pickups prove more prudent in some cases?
"The whole situation made us more conscious about how we talk with growers," says Kaitlin Flick, regional agronomist with MFA Inc. "We even tried some videoconferencing but found that growers prefer phone calls, texts or emails."
Keep that in mind when interacting with retailers this fall and next spring. Make sure your communication preferences are clear. If you don't mind an unannounced farm visit from your seed dealer, for example, let that person know. It may save a flurry of unneeded phone calls and texts every time someone wants to step on your operation (again, given your comfort level amid ongoing uncertainty about
the pandemic).
The pandemic also sped up a trend in ag retail that has already been unfolding for at least the past decade — a conversion to more digital services. Gray says there has clearly been more online input buying in recent years, with retailers more likely to offer omni-channel services. A handful of ag tech companies offer almost exclusively online services.
"This allows farmers to choose how they want to interact with their suppliers," he says.
Researchers say it can be as clear as mud trying to figure out digital trends. For example, you might order a product online and pick it up at the store. Or you might walk through a purchase decision in person with a retailer, who clicks "buy now" on his or her website at the end of your conversation. Do either of those purchases really count as online interactions? Maybe — but it's complicated.
Most farmers have dabbled with purchasing products online, but Gray says that's primarily with a product they're already highly comfortable with (glyphosate, for example). After interviewing about 200 farmers over the past six months, he concluded that only a handful of farmers buy pretty much all of their inputs online.
"They still want the interaction and expertise and service of the in-person experience," Gray says.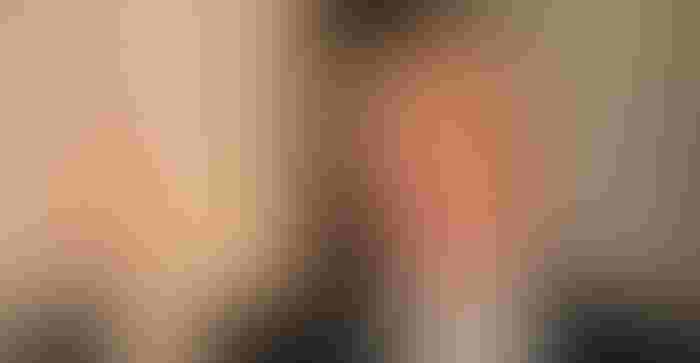 Scott Downey
A lot of communication takes place in informal settings, and the coronavirus lockdowns earlier this year damaged a lot of those interactions, Downey says. Farmers had more discretion than normal with who they met with.
"There was a tendency for some farmers to throw the baby out with the bathwater if they decided not to talk with any salespeople," he says. "But you need to express to them what you do and don't want. It's also an opportunity to learn about new offers or deals they may have."
5. Don't worry too much about consolidation.
Digital evolution hasn't been the only sea change the agriculture industry has experienced this past decade. Consolidation continues to creep steadily along — one merger and acquisition at a time.
Downey says both trends were bound to happen. "We don't have any choice but to continue down these roads," he says. "They are inevitable for the efficiencies they bring. The tolerance for waste continues to drop, and the patience for wasted time is going away."
Anytime consolidation limits a farmer's choice of input providers, that is a concern, Gray says. But a glut of providers sometimes isn't much better, he notes.
"Be careful what you wish for because the cost structure with no consolidation could be really high," he says.
Some farmers like consolidation, and some worry it makes retailers lose vibrancy, character and integrity, Coppock adds.
"But farmers should ask what they want," he says. "Is it quality and competitive prices? Is it service and timely delivery? If consolidation isn't affecting those things, you may not need to worry too much."
6. Do send out a bid sheet to get suppliers to make offers for your business.
If there's a lot of healthy competition in your area, a bid sheet might be a good strategy to keep costs in check.
"It's a competitive world, and farmers are getting more bid-conscious," says Dick Wittman, Idaho rancher and farm management consultant. "If you can plan out your rotation at least a year in advance, you'll know a lot of your needs and put yourself in a position to shop."
A Purdue University study from 2017 showed that only one-fifth of respondents frequently used bid sheets to make procurement decisions. However, 40% of large farms and 40% of younger farmers said they use bid sheets at least half the time they make input purchases, so the practice is generally becoming more common over time.
A bid sheet doesn't have to be overly complicated. Start with general contact information and a statement such as: "We are interested in securing the following items and are requesting that you provide us with a firm bid price and payment terms." Then list out each product, including quantity desired. Add in any other relevant information, including the delivery date or any other terms and conditions you want to define. Also, give suppliers a deadline on when you'd like to hear back from them.
"It's not rocket science," Wittman says. "You don't always know exactly what you'll need in-season, but there will be products you'll likely use no matter what. It's a no-brainer to shop those products for the best price."
Ag tech agronomy planning and record-keeping services, such as Conservis, Cropzilla and Granular, offer planning modules that allow users to "farm the farm on paper" to estimate collective input needs, Wittman adds. That's another approach to help you zero in on your exact input needs next year.
7. Don't discount trust.
Finally, think about the retailers and farmers you respect — and lean on them if needed. These are difficult times, and there's no shame in asking for advice or help, Gray says.
"Who do you find trustworthy, and are they influencing your decision-making?" he asks. "Pay attention to good farmers who are successful even in hard times. Then leverage the trust you've built with others over time."
Bonus tip: Detangle decisions
Even as the agriculture industry becomes more digitally focused, Purdue University ag economists Scott Downey and Allan Gray offer an analog solution for making input decisions.
"Write your needs down," Downey says. "Think about scoring each item beyond just product performance and price."
Although price and performance are likely the most important features of any input purchase decision, Gray says farmers should break each input decision down into several other critical components. How important are each of the following components to you?
volume and early-order discounts

storage, delivery time and conditions (Are there penalties if delays occur?)

warranties (What documentation will you need to file a claim if the product is under warranty?)

technical support (Do you have proper contact information and know the average response time?)

training (What training do your retailers supply their staff, including support for regulatory compliance?)
Subscribe to receive top agriculture news
Be informed daily with these free e-newsletters
You May Also Like
---