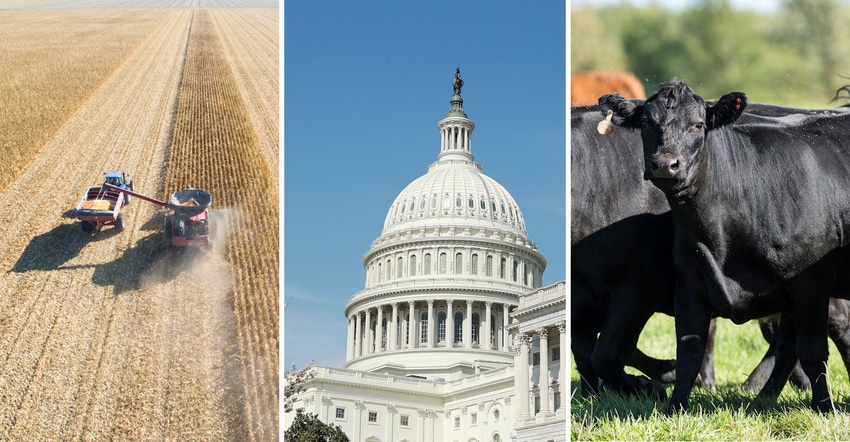 Missed some agricultural news this week? Here are seven stories to catch you up.
Biden reaches deal on Build Back Better framework
President Joe Biden detailed his Build Back Better framework Oct. 28 before he headed overseas for an international climate conference. The new $1.75 trillion framework, down from the original estimates of $3.5 trillion, lays out the economic agenda for his campaign promises.  – Farm Futures
Oregon beef producer sued over E. coli outbreak
Lawyers of a grocer have filed a $2.7 million lawsuit against an Oregon beef producer. The lawsuit accuses the beef producer of negligence for delivering beef tainted with E. coli in 2019. Several people were sickened by the bacteria, prompting a wide recall. – Associated Press
New ag trade education council
Agriculture leaders from across major food and ag associations announced the formation of the Agriculture Trade Education Council, a non-profit that will be a resource for education on the value of agricultural trade policies, practices and structures. – Farm Futures
Expect an expensive Thanksgiving feast
Nearly every component of the traditional Thanksgiving dinner, from the disposable aluminum turkey roasting pan to the coffee and pie, will cost more this year. Major food companies have already warned consumers to brace for more price increases. – New York Times
Tragedy at Nebraska grain facility
In the midst of a hectic harvest season, the rural community of Superior in south-central Nebraska was rocked on Oct. 21 when a shooting took place at the Agrex Inc. grain elevator. Two victims were killed in the tragedy, and other left injured. – Nebraska Farmer
Growing demand for dairy
USDA's Milk Production report, released Wednesday, suggested that national milk supplies are growing at a slower rate than many analysts previously believed. Lighter milk supplies have likely helped to keep upward pressure on the markets this week. – Dairy Business, Farm Futures
Northern U.S. to see cold, wet winter
The National Oceanic and Atmospheric Administration's seasonal weather outlook says La Nina oceanic and atmospheric conditions are back for a second straight winter, promising colder, wetter storms in the northern U.S. while leaving the drought-stricken Southwest warm and dry. – Farm Futures
And your bonus.
Halloween is the top food holiday in the U.S., with Americans spending $8.1 billion on food and treats each year, according to the American Farm Bureau Federation. America's favorite Halloween candy is Reese's Cup, followed by Skittles and M&M's.
Subscribe to receive top agriculture news
Be informed daily with these free e-newsletters
You May Also Like
---