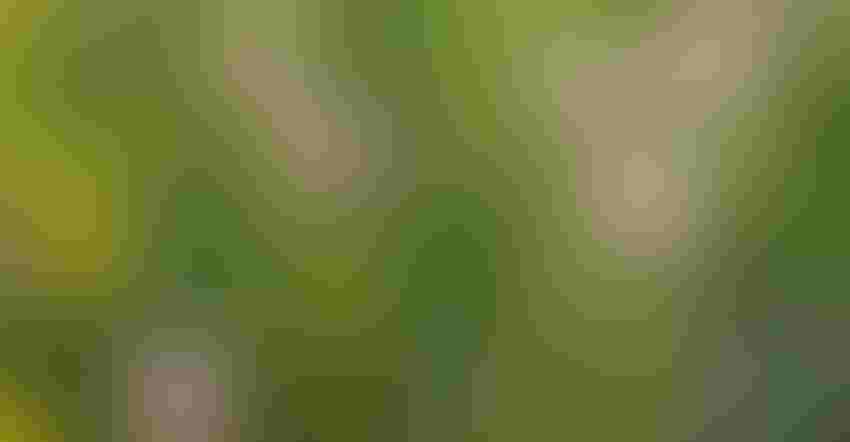 HUMMINGBIRD HAVEN: The native red whiskers plant is known to attract butterflies and hummingbirds. It can be found along river gravel bars in Missouri.
Missouri gravel bars are a great place to gather with family and friends. While most of the attention is either focused on the water or the skies, there is a place along these bars where native plants thrive.
Annuals survive well on gravel bars because deep deposits of sand and gravel brought in by floodwaters snuff out most woodies and perennials.
Plants that grow naturally in gravel and sand tolerate extreme drought and are good choices for well-drained garden areas on or near boulders, gravel, flagstone patios, rock walls, containers and green rooftops. They also have a unique ability to tolerate flooding, so they also work well in rain gardens.
In more stable gravel bars with less dramatic shifting sand and gravel, there are unique perennials.
Here are a few natives found on gravel bars that can be transported home and planted in a native garden.
Annual wild gourd. The relative of cucumbers and squashes is a rambling, vine-producing fruit that looks like turkey eggs. When fully dried, gourds can be turned into rattles when shaken vigorously. Its vigorous growth is in scale on big gravel bars where it can spread out, but it grows out of control like a volunteer watermelon in gardens.
It is best grown on a tall trellis or long arbor or where its 10-foot vines can stretch out. Its flowers are edible dipped in a yeast batter, fried in olive oil and sprinkled with salt and pepper. They are delicious for breakfast, lunch or dinner.

CREEPY GOURDS: Gourds are a staple for many Halloween and fall harvest decorations. These native wild gourd plants will meander across sidewalks and landscape in the spring.
Red whiskers. This annual blooms through summer and attracts clearwing hummingbird moths on the gravel bar and in the garden. It is perfect for gardens because it is small, and it attracts a profusion of pollinators. You may recognize its close relative, the taller South American species called spider flower, sometimes called grandfather's whiskers.
Blue curls. A lesser-known annual, it has delicate, pale-blue flowers on tidy clumps that fit into small spaces such as planters and patios.
Shining bluestar. This die-hard plant grows in any sunny garden. It tolerates clay soil and has clean, dark green and shiny leaves that grow on 4-foot-tall plants. I like to trim them into regular shapes or hedges when it's done blooming in spring. This reduces its size, prevents it from flopping and gives it a shape that contrasts with loosely arranged native plants.
Calamint. It is a 12-inch mounded perennial and has minty leaves that make a refreshing tea. The flowers resemble baby's breath: They are delicate, lacy and white. It works well in containers and flagstone walkways where it gets brushed when you walk by.
Switchgrass. This perennial grows 3 to 4 feet tall and is versatile. It tolerates full sun, part shade, clay soil, sandy soil, winter salt, drought and floods. It is highly variable in color, height, form and texture with at least two dozen cultivars used in agriculture for pasture, erosion control, biofuel and dozens of others used in gardening.
There is a stunning beauty and functionality of gravel bar plants. But these gravel bar gifts come at a cost. They, and their watersheds, need to be watched over and protected. Without unique habitats like these, there would be fewer awesome native plants to grow in gardens.
Woodbury is the curator of the Whitmire Wildflower Garden at Shaw Nature Reserve in Gray Summit, Mo., where he has worked with native plant propagation, design and education for 28 years. He also is an adviser to the Missouri Prairie Foundation's Grow Native! program.
Subscribe to receive top agriculture news
Be informed daily with these free e-newsletters
You May Also Like
---