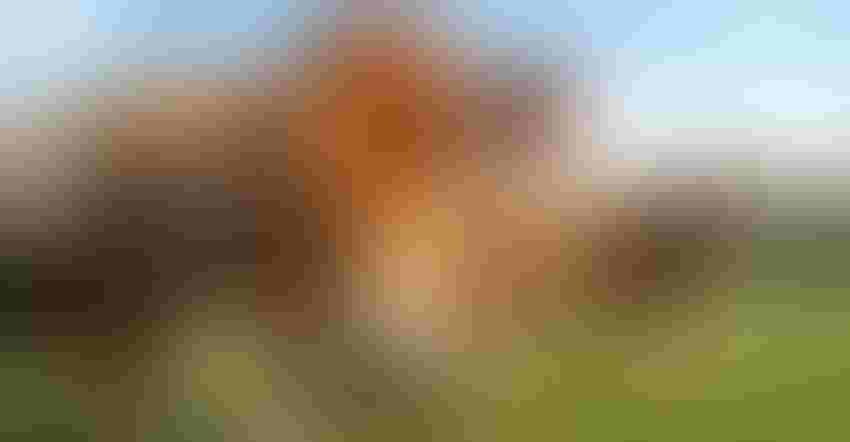 DAIRY FOCUS: While Missouri may not rank in the top 10 for dairy cows or production, farmers are finding a way through genetics and breeding to remain in the industry. For Kloppe Dairy of New Haven, it is building a dairy farm around Jersey cattle.
Peter Cade/Getty Images
Missouri's milk cow numbers dropped again to start 2022 with only 69,000 head. Still, the USDA's National Agricultural Statistics Service expects the state's dairy farms to produce more than 1 billion pounds of milk this year.
While Missouri may not be one of the top dairy producing states in the U.S., ranking 24th in dairy cow numbers and 26th in milk production, dairy farmers work to improve their production practices and carve out niches for their products. Along the way, these farmers innovate and partner with others in the industry to make the dairy industry sustainable.
Every year, the Missouri Dairy Hall of Honors Foundation recognizes leaders who move the industry forward during their annual meeting. The honorees are from the previous year.
The 2021 awards include:
Dairy Leadership Award. Before his retirement, Ken Bolte was a University of Missouri Extension specialist for nearly 44 years, 38 of those years in Franklin County. During this time, he served as regional dairy specialist, farm management specialist and agriculture business specialist. He worked with Franklin County cattlemen and dairy farmers to develop educational programs that included annual herd health events and dairy seminars.
Distinguished Dairy Cattle Breeder Award. Kloppe Dairy is a third-generation New Haven dairy farm, started in 1948 by Lee and Laverne Kloppe. It is one of only four farms from Missouri to win a national award for reproduction from the Dairy Cattle Reproduction Council, an honor the Kloppes have won five times.
Distinguished Dairy Cattle Breeder Award. Toecky Farms, owned by Tom and Becky Durst of Huggins, focuses on the improvement of herd genetics through breeding by combining type along with excellent management of the herd to achieve high production. The Dursts have received the Holstein Association's Progressive Breeder Registry award five times and also ranked among the best in the state for their breed age average score every year.
Meritorious Service Award. Bill Wilberding is the senior vice president of operations at Prairie Farms Dairy in Edwardsville, Ill. In this role, he manages the vice presidents of operations, the cheese division, ice cream operations, director of quality, director of technical services, director of safety and vice president of engineering. Wilberding has been involved in numerous innovative dairy solutions in Missouri. One collaboration with a retailer involved developing the first caseless delivery system. He was instrumental in the design, construction and startup of this project.
Pioneer Dairy Leader Award. Established in 1980, this award honors posthumously those Missouri dairy leaders who, if living, would qualify for the Dairy Leadership Award. This year, the award went to Karl Musser. Musser served for 31 years as the executive secretary of the American Guernsey Cattle Club. His Missouri ties run deep. He received a master's degree under C.H. Eckles from the University of Missouri in 1914. Musser was well respected by nearly everyone in the registered dairy cattle industry in that era. He is credited for major elements in developing the Purebred Dairy Cattle Association and the National Dairy Shrine.
The Missouri Dairy Hall of Honors contributed to this article.
Subscribe to receive top agriculture news
Be informed daily with these free e-newsletters
You May Also Like
---