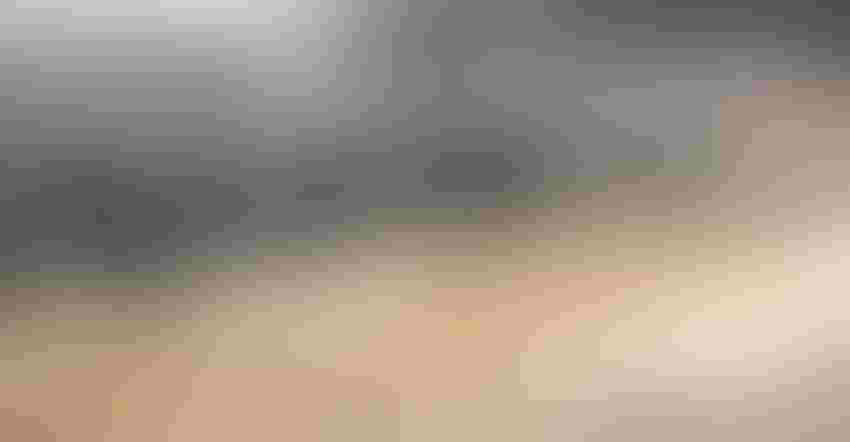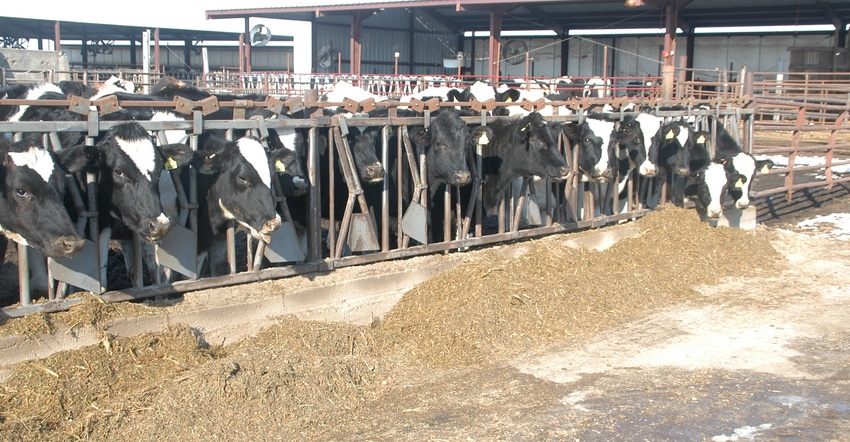 STAYING STRONG: Midwest Dairy's strategic three-year plan sets the framework for keeping the industry strong for farmers, consumers and the planet.
P.J. Griekspoor
The past year was full of ups and downs for the country, and the ag industry was no exception. But Midwest Dairy was able to overcome the obstacles and roll out a new three-year strategic plan that takes into account the lessons learned and offers a path to keep the industry strong for farmers and consumers in the years ahead.
As COVID-19 caused isolation and anxiety, many consumers turned to the widely recognized comfort foods in dairy and donned their aprons to do some stress-relieving baking. Midwest Dairy was able to quickly partner with retailers, school food service and thought leaders to offer consumer insights, creative approaches and resources to build sales and trust in dairy at a time when consumers increasingly turned to the sector for comfort, nutrition and value. 
"Butter sales actually increased in 2020, and we think that an increase in home cooking and baking was a driver in that," Midwest Dairy CEO Molly Pelzer said. "There's a lot of dairy in comfort foods, whether it's a glass of milk with your bowl of cereal in the morning, yogurt and berries for snack or ice cream for dessert."
Midwest Dairy traditionally plans in three-year increments, and 2020 just happened to be the year for developing the next stage, which gives dairy farmers across a 10-state region a look at plans for ensuring there is a return on the checkoff investment in dairy research and promotion.
Dairy checkoff dollars are used to promote the industry, increase sales and inspire trust in the industry. Research is ongoing in three key areas: nutrition research, which documents the health benefits of dairy; consumer insights research that helps clarify what consumers are seeking, and more recently, research on dairy's role in the health and wellness of the planet.
From a nutritional standpoint, dairy products contain immune-boosting nutrients, protein and vitamins A and D, all of which are linked to good health benefits.
But dairy is good for more than just the health of humans. The industry overall also contributes to the health and wellness of the planet.
"Dairy has been the victim of inaccurate information surrounding methane, pollution and even animal welfare," Pelzer says. "We still need to get the word out that dairy farmers are good stewards of the land and good caretakers of their animals. One important part of that story is that dairy cows eat plants and parts of grain that people can't. More than 80% of a cow's diet is not edible for humans.
"Our farmers have become better stewards. Our carbon footprint is about two-thirds of what it was a couple of decades ago. Dairy uses 90% less land and 65% less water. And our farmers have done that while increasing production."
She said the dairy checkoff has been a participant in studies to develop a seaweed-based food additive that shows promise to reduce the production of methane by cattle up to 70% while increasing feed efficiency and milk production.
Dairy has a commitment to reach or exceed carbon neutrality in the next 30 years. "This is important not just to consumers but to our own farmers. It makes sense from an economic standpoint to improve the bottom line," Pelzer says.
Pelzer says Midwest Dairy has learned through conversations with consumers that dairy farmers are trusted by the public, and that increases confidence that having families directly tell their story to consumers is an effective way to get the message across.
"We are learning how best to share our work. It has to come through a variety of channels including mail, podcasts, websites and face-to-face conversations," she said.
Midwest Dairy pledges to continue to work with farmers, processors and decision-makers to help provide farmers with the tools to share dairy's story while at the same time supporting new dairy leaders who can effectively and confidently share their stories with consumers.
About the Author(s)
Subscribe to receive top agriculture news
Be informed daily with these free e-newsletters
You May Also Like
---