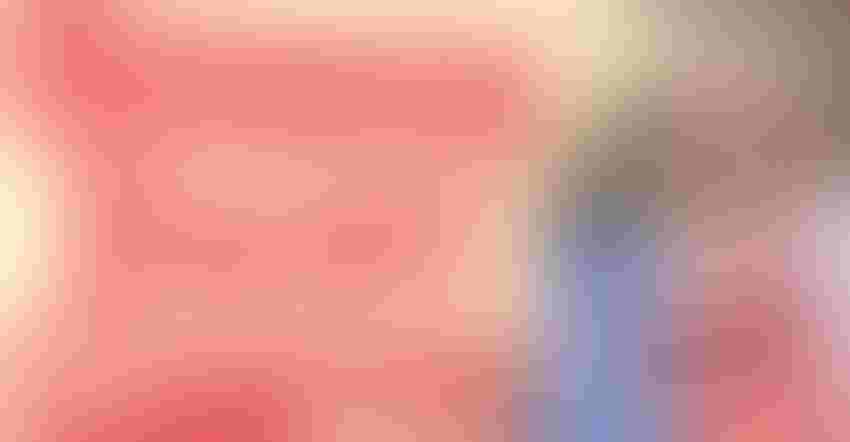 BEST IN SHOW: After a rough start to a farming business, Jes Schlanker of Wellsville, Mo., earned top honors at the Missouri State Fair with her steak butter creation.
Courtesy Jes Schlanker
Lupus. It was a diagnosis that took Jes Schlanker on a journey fueled by faith and farming on her way to a building a new business in a small Missouri town.
Schlanker, of Wellsville, Mo., worked on a commercial hog farm and developed a passion for pigs. However, with the diagnosis of lupus, the job became overwhelming, and she was forced to quit. After working several jobs and feeling unfulfilled, Schlanker gave her next move over to God and says, "God planted the seed." She became a first-generation farmer.
The Montgomery County native wanted to provide locally grown products to her community, but it was a big leap. In unfamiliar territory, still she pushed forward and created The Holistic Hog with every intention of being a small hog farmer, but life has jokes, she says, and her farm plan turned on its head.
Getting the lay of the land
Schlanker chose not to treat her lupus with medicine, but with food. "How I feel is directly fueled by when and what I eat," she explains.
So, she grew vegetables on 3 acres of land and began cooking meals from scratch. That led to crafting her own steak butter in 2018. "I thought it was good enough; other people should have it too."
Soon, butter became her business plan. Schlanker purchases the cream for her butter. She started making and selling her creations at Graf's Reloading in Mexico, Mo. "I'd deliver an order and have an order by the time I got home twice as big," Schlanker says. While she does have a small dairy cattle herd, it does not produce enough cream to keep up with the demand.
It wasn't until she increased production that she found out she had to have a pasteurizer and a facility to meet dairy laws. It was going to be another financial blow to her business. Again, she turned to prayer and says God provided the funds down to the pennies for the equipment. She purchased her first pasteurizer and built the facility.
Expansion and growth
Schlanker never imagined that within a few short months, dairy butter demand would force her to outgrow the 16-by-16-foot space and require her to purchase a new larger space along the main throughfare through Wellsville. The Holistic Hog's new location will be a creamery, market and event center.
Schlanker's larger facility will allow her to expand the butter product line, not only with new steak butter flavors, but also with cheeses and ice cream.
As one who knows the struggles of being a new farmer, in a small community, it's important to Schlanker to include other local farmers in her endeavor. To bridge the gap between producers and consumers, she wants to include as many local producers as possible. "I want [consumers] to have that choice, and I don't feel like they always do," she adds.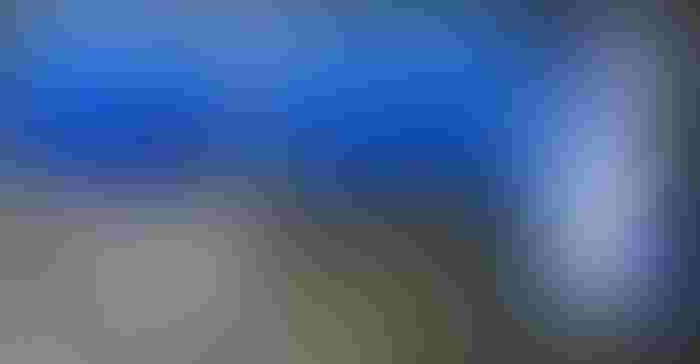 EYE ON THE PRIZE: From the Missouri State Fair to the World Dairy Competition, The Holistic Hog made its mark not with pork products, but with dairy butter. Jes Schlanker's slogan is, "No bull, just butter."
To her, The Holistic Hog is a place where people can support local producers and their products, and not just on Saturday. The store brings about an everyday option access and awareness of the foods locally grown and raised in this Montgomery County community.
"If you didn't grow up with an ag background, not everyone makes connections on where to buy produce or meat," Schlanker explains. "Not everyone has a cousin's uncle to buy half a hog from."
Fighting through obstacles
Schlanker's optimism and faith have guided her down this path to entrepreneurship. However, that does not mean the road has been smooth.
Schlanker built her farm and business from the ground up. At the beginning, she struggled to find educational resources. It's been her experience that traditional funding is geared more toward individuals taking over established family farms, rather than those trying to begin solely on their own.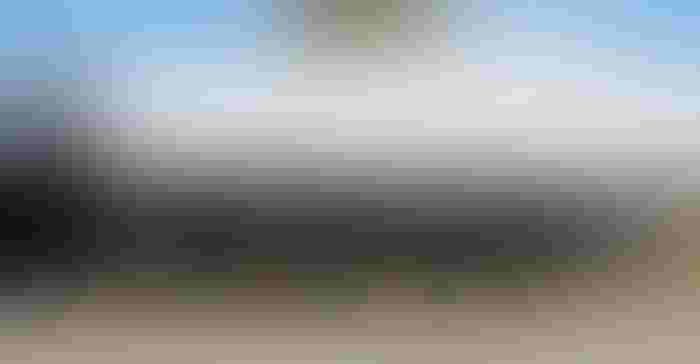 COMING SOON: The Holistic Hog will have a storefront in downtown Wellsville where owner Jes Schlanker will not only sell her award-winning butter, but also local products from smaller farmers in the region. It is set to open in 2022.
She persevered and went on to develop a business and successful product. Schlanker won 29 first-place awards, Grand Champion Best in State at the Missouri State Fair, and received a second place in the World Dairy Competition for her butter. She aspires to one day stand toe-to-toe with top dairy companies such as Prairie Farms and Land O' Lakes.
Still, Schlanker takes pride in intentionally staying local because she wants to make a difference in her community. Recently, she received the ConnectMore award from the Missouri Department of Agriculture for bringing local food to her small town. Bringing attention to agriculture, she says, has made building her own business worth it.
Lenzenhuber writes from Warrenton, Mo. She can be reached at [email protected].
Subscribe to receive top agriculture news
Be informed daily with these free e-newsletters
You May Also Like
---