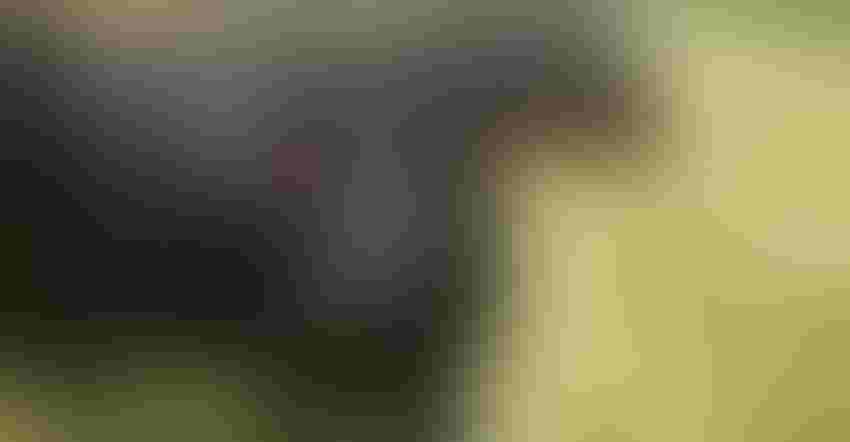 ENSURING SAFETY: As the new state veterinarian, Roger Dudley is committed to collaborating with the necessary agencies to ensure that Nebraska's livestock industry remains safe.
Kevin Schulz
There's never a good time for a livestock disease outbreak, but Roger Dudley barely had time to settle in as Nebraska's state veterinarian before highly pathogenic avian influenza hit the state's poultry flocks this spring.
Dudley became the state veterinarian in February, and the first confirmed case of HPAI in the state since 2015 was announced in early March.
But Dudley is not new to Nebraska, nor is he new to the Nebraska Department of Agriculture (NDA), having been with the department since 2011 and deputy state veterinarian since 2017. The Gothenburg, Neb., native was born to be a veterinarian, as both his dad and his brother are veterinarians. Dudley replaces Dennis Hughes, who retired in December.
As deputy state veterinarian, "I was involved in the poultry industry and lead our national poultry improvement plan program for the Nebraska Department of Agriculture, so I did have a lot of interaction with the poultry industry over the last five years anyway, so that did make it a little easier to step in and, right away, start dealing with high path avian influenza," Dudley says.
Since that first detection and through early May, there have been eight HPAI cases in Nebraska, affecting commercial poultry flocks, backyard flocks and wild birds. To date, HPAI infections in the state have led to the depopulation of more than 4.5 million birds.
Any disease outbreak can be challenging, and Dudley and his office are up to that challenge, but his office has been short on staff with his moving up a spot.
"We haven't got a deputy state veterinarian in place yet, so certainly being down one veterinarian in the office has made it more of a challenge and certainly takes a lot of time to get everything accomplished," he says.
In addition to the state veterinarian, NDA also staffs a deputy state veterinarian and a state livestock epidemiologist, as well as five field veterinarians spread across the state.
Also on radar
While HPAI has been grabbing headlines, Dudley says his staff and the state's hog producers are remaining vigilant on keeping African swine fever out of the country's swine herds, especially when it crept into the Western Hemisphere last year as it was detected in the Dominican Republic and Haiti. 
"We certainly have significant concerns that [ASF] could get into the United States, and so we are actively planning and have been planning for some time," Dudley says. "Now over the last couple months, it's hard to do much planning for other diseases when you're responding to high path avian influenza."
Always a concern is the possibility of foot-and-mouth disease reemerging in the U.S., even though it hasn't been detected since 1929. FMD continues to circulate around the world, and exports of beef, pork, dairy, sheep and goats would be greatly affected if it were to be detected in American livestock.
Closer to home, although an anthrax outbreak hasn't occurred in Nebraska for over 15 years, South Dakota and North Dakota periodically have cases, "so we continue to monitor, especially when we have drought conditions that make anthrax more of a concern," Dudley says.
Tuberculosis is concerning, as it has shown up in Nebraska beef and elk herds in the past, "and it is a real challenge because it's a slow-developing disease; it takes a long time to develop the disease in an animal," he says. Compound that with what Dudley says is a need for better TB tests.
Dudley says Nebraska's testing requirements have helped keep TB at bay. He says, "We require all dairy cattle coming into the state to be TB-tested," while admitting "sometimes with tuberculosis it's a matter of bad luck. The bacteria that causes tuberculosis can spread from animals to people, but it can also spread from people to animals. And a lot of times there's as much concern about people spreading tuberculosis to the animals as vice versa. So when we're dealing with that, it is just little bit of a roll of the dice trying to make sure that we can do all we can to detect it early, and deal with it as quickly and efficiently as we can once you do detect it."
Even though testing can detect TB in animals, Dudley says USDA Food Safety and Inspection Service inspectors in slaughter plants is the No. 1 way to locate infected animals. With that in mind, the importance of traceability is stressed, so animals in the herd of origin can also be tested.
"Traceability is very important to know where animals have been and what exposures may have occurred. And if we can have good traceability and we can get back to not only the herd of origin, but other stops they've made along the way, it makes dealing with these diseases much easier," Dudley says, adding that traceability is important to stop spread and reinfections for all livestock diseases.
While brucellosis is mainly seen in wild elk and wild bison in the greater Yellowstone area, it spills over into cattle herds, and Dudley says the states neighboring the Yellowstone area "do a great job of having plans on how they deal with required testing in surveillance zones in that area."
As state veterinarian, Dudley looks forward to "the ability to be able to work with both industry, USDA, our federal partners and other state agencies to collaborate and do everything we can to ensure that the livestock industry in Nebraska stays safe."
About the Author(s)
Subscribe to receive top agriculture news
Be informed daily with these free e-newsletters
You May Also Like
---