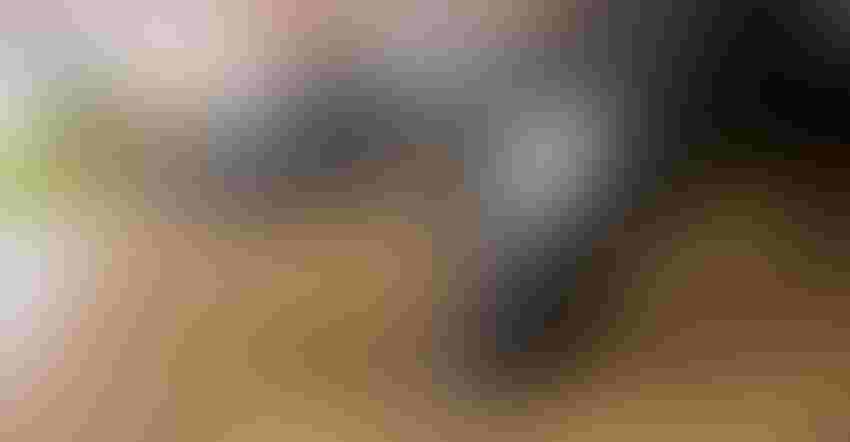 The old adage "You are what you eat" is proving to be true, even for dairy cattle. Because when milk cows gain proper nutrition, their overall health is improved, and they provide more milk.
Recent studies have shown that silage chop length and processing can actually affect the nutritional value of the feed. SHREDLAGE®, offered by CLAAS, is a patented conditioning process for the production of corn silage. It involves chopping the plants to longer lengths, ranging from 21 to 30 millimeters.
The chopped material is then processed through a special SHREDLAGE processor. The rollers on this processor have counter-directional helical grooves that chop up the cob fragments completely and crush the kernels to split them thoroughly, while the stalk fragments are shredded longitudinally into string, and their bark layer is peeled.
This intensive processing significantly increases the surface of the material, resulting in improved bacterial fermentation during ensiling, and during digestion. The goal is to substantially increase the structural effects of corn silage in the rumen while adding to the availability of the starch contained in all parts of the plant.
A 2012 trial conducted by the University of Wisconsin showed that SHREDLAGE drastically increases the physical effectiveness of corn silage in the rumen while improving the availability of the starch contained in all parts of the plant. The result is an increase of 2.4 pounds per cow in daily milk yield. Also, because the structure of the silage is easier to digest, the overall health of the herd was improved.
Where Did SHREDLAGE Come From?
Two North American dairy nutritionists who recognized the benefits of corn silage with longer chop lengths and shredded plant material invented SHREDLAGE. During their trials, they chose
the top-performing corn cracker and equipped 25 CLAAS JAGUAR forage harvesters.
Because of this successful marriage of technology, CLAAS acquired SHREDLAGE technology to manufacture and market the SHREDLAGE silage processors.
"We want to make sure producers have the best possible opportunities, and that includes SHREDLAGE technology," says CLAAS of America Product Manager Matt Jaynes.
Today, more than 60% of diary farms in the Eastern U.S. and 35% in the Western U.S. are using SHREDLAGE corn silage to feed their cattle.
"It's important to make sure producers are harvesting and processing their silage in the most effective way," Jaynes says. "We make it very easy to make sure their stalk sizes are perfect,
even providing a very simple credit-card sized device to measure stalk size."
Jaynes says these simple cards are available at any CLAAS dealer or on the CLAAS website at www.claasofamerica.com, where producers can also find easy measurement instructions.
"Stalk size is very important," Jayne explains. "It's just as important as processing the kernals. That's what produces real nutritional benefits for dairy cattle."
Find out how you can get more milk and healthier livestock!
http://www.claasofamerica.com/claas-central/web-specials/shredlage
Subscribe to receive top agriculture news
Be informed daily with these free e-newsletters
You May Also Like
---