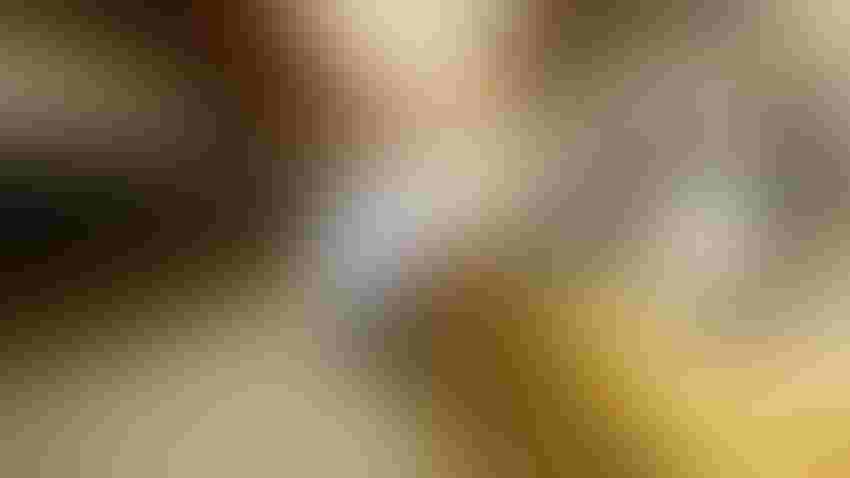 VET RELATIONSHIP: After June 11, most over-the-counter antibiotics will only be available if prescribed by a veterinarian. Ensuring your veterinary-client-patient relationship is up to date is the most important thing to ensure a seamless transition.
shironosov/Getty Images
When was the last time your veterinarian visited the farm? If it's been a while, you might want to give them a call soon because your vet relationship is about to become even more crucial, especially if you're used to getting over-the-counter antibiotics from your local feed store.
After June 11, certain "medically important antibiotics" will be available by prescription only as part of the Food and Drug Administration's final phase-in of a rule designed to preserve the current antibiotic supply in animals and humans.
Companies that market antibiotics such as injectable tylosin, injectable and intra-mammary penicillin, injectable and oral tetracycline, and more are being asked to revise their product labels to prescription only, meaning any producer who buys them at a store must have a script from their vet to buy them.
"What this ends up meaning, these medications will only be administered under vet oversight and only for therapeutic use. So, treatment of a disease that is diagnosed, or control and prevention of a disease," explained Tara Gaab, veterinarian and assistant professor of animal science at the University of Delaware.
"So, if you know you are moving animals where they are being intermixed with other animals, and where disease is present, you can still pretreat them with these antibiotics so long as it has vet approval. You don't have to wait until something happens to treat it. This is what's called metaphylaxis in the vet world. That's very different from blanket treating all of your animals from the beginning just in case they encounter disease, or just in case they get sick. That's very different."
This is just for antibiotics, she adds. Other products such as vaccines, dewormers, injectable or oral nutritional supplements, ionospheres (feed additives), probiotics and prebiotics, and topical non-antibiotic treatments are not affected.
Background on antibiotic resistance
In 2017, the World Health Organization designated "medically important antibiotics" as those used in both animals and humans. This was done, Gaab said, to combat the overuse and misuse of antibiotics, and to address the threat of antibiotic resistance. Overprescribing antibiotics, people not finishing the antibiotic course prescribed to them, and not diagnosing bacterial diseases quickly have all added to the problem, she said.
"So, it's not solely our fault as vets or our fault as producers that we have antibiotic resistance," she told a group of producers at Delaware Ag Week in Harrington. "But because we use antibiotics to treat and prevent and control disease, that means it is still our responsibility to make sure that we are taking steps to use these antibiotics appropriately and to preserve what we have left."
WHO has estimated that by 2050, all current antibiotics will be ineffective at treating and preventing animal and human disease if no action is taken. FDA released a Guidance for Industry in 2017 to start taking action here. As a result, Gaab said 95% of antibiotics used on farms and animal operations — mostly administered through feed and water — are now under veterinary guidance. The remaining 5% will come under vet guidance after June 11.
Limited new options
Adding to the problem is that there are very few antibiotic alternatives in the research pipeline.
Companies are struggling to come up with new antibiotic options, Gaab said, mainly because of the way antibiotics work. When administered, an antibiotic targets a specific thing in bacteria that either does not exist, or acts differently, in animal or human cells.
For example, bacteria might have different proteins on its cell walls that are different than what's found in other cells of an animal. An antibiotic will target this protein without harming other cells.
But there are only a few ways bacteria are different from other cells, Gaab said, "so we are running out of new ways to attack bacteria."
Compounding this is antibiotic resistance, which happens because of a mutation in bacteria that could make it resistant to one or more antibiotics. She described a scenario of how this can proliferate on a farm:
"Say you have pneumonia on a farm," Gaab said. "The disease is treated with an antibiotic, but what this does is it puts selective pressure on the mutation. It forces the mutation to continue because you treated with the antibiotic … and what happens is you wipe out all of the susceptible bacteria, but you leave the one, or few hundred or few thousand behind, that have this mutation that allows them to escape the antibiotic, and those clearly are going to multiply."
These spontaneous mutations are much more likely to happen, she added, when antibiotics aren't used correctly.
What to do
Gaab said the most important thing a producer can do is ensure they have a veterinary-client-patient relationship (VCPR) established. A working VCPR is valid, she said, if the vet has visited the farm within the past six to 12 months.
"So, if you have a vet coming to do preg checks, if you have a vet coming to give brucellosis vaccine, that's your one time a year. That counts," she said.
Gaab said the vet doesn't need to be in the state you farm, only licensed there. She said many vets are even starting to reach out to producers they may not have seen in a while to ensure a proper relationship is established and that scripts can be written.
"You can still get your antibiotics from a third party, not necessarily from a vet. You just need the script," she said.
And don't stockpile antibiotics just to have a plentiful supply before the June 11 deadline.
"Because this will cause chaos, and we'll run out of medication," Gaab said. "They [antibiotics] are not going away, it's just the way you get them is changing."
About the Author(s)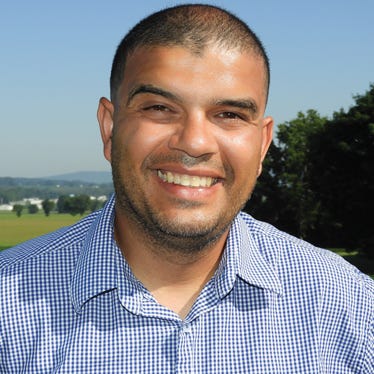 Editor, American Agriculturist
Chris Torres, editor of American Agriculturist, previously worked at Lancaster Farming, where he started in 2006 as a staff writer and later became regional editor. Torres is a seven-time winner of the Keystone Press Awards, handed out by the Pennsylvania Press Association, and he is a Pennsylvania State University graduate.
Torres says he wants American Agriculturist to be farmers' "go-to product, continuing the legacy and high standard (former American Agriculturist editor) John Vogel has set." Torres succeeds Vogel, who retired after 47 years with Farm Progress and its related publications.
"The news business is a challenging job," Torres says. "It makes you think outside your small box, and you have to formulate what the reader wants to see from the overall product. It's rewarding to see a nice product in the end."
Torres' family is based in Lebanon County, Pa. His wife grew up on a small farm in Berks County, Pa., where they raised corn, soybeans, feeder cattle and more. Torres and his wife are parents to three young boys.
Subscribe to receive top agriculture news
Be informed daily with these free e-newsletters
You May Also Like
---