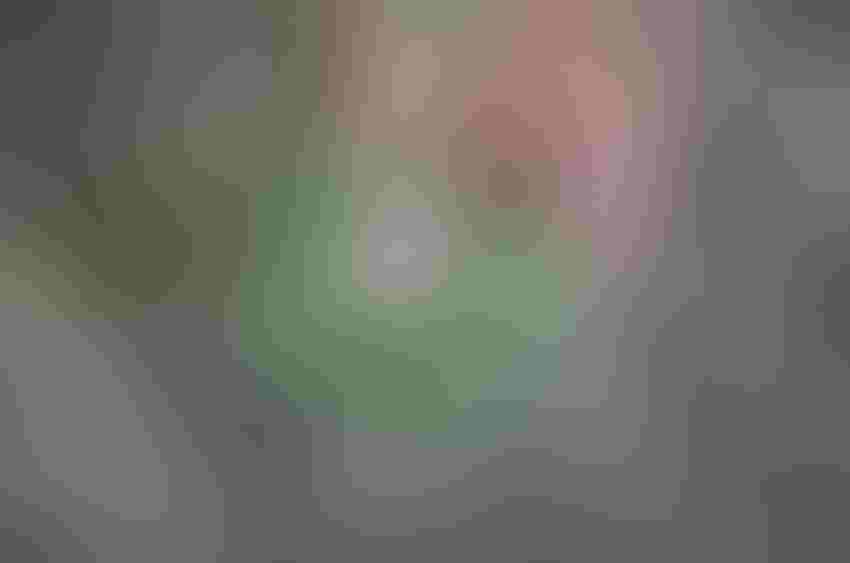 Cattle grazing a variety of plants typically consume many more phytochemicals.
Alan Newport
Phytochemicals are chemical compounds produced by plants, usually to help them thrive or to thwart competitors, predators or pathogens, but they can be important nutrients for grazing animals.
Remember that all plants have protection mechanisms. A great many plants are toxic at some high level of consumption and especially on some locations, or at distinct times of the year, or following fertilizer application and/or excessive weather patterns.
Mineral rich soil (calcium is No. 1) enhances health through the growth of phytochemically-rich forage to cattle when grazing a diverse plant community. Don't forget the importance of overall plant diversity. This drives stability in the soil and the animal world.
You can have too much of a good thing. Overages and deficiencies are both important. Here's an example: The two-leaf growth stage of cockleburs will kill pigs, but mostly when they don't get milk or much of anything else to eat. Wild hogs are very seldom affected.
Many phytochemicals have healing properties, even though they are also toxic at high levels. There's a big difference between a couple of beers and a case.
Fred Provenza and the research group he formerly headed at Utah State University have researched and supported the fact that livestock can and will self-medicate through phytochemically rich plants, if they are available. Feedback mechanisms tell them when enough is enough. For example, they can learn to use one plant to cancel the negative effects of other plants.
However, this is not a universally magic recipe. For example, I've been complaining about the negative toxins from Kentucky 31 fescue for better than 20 years. For a long time it has been commonly recommended to simply add clover to your fescue to weaken the effects of the endophyte. It sounded like a good idea but I am not aware of high success if this is your main approach to dealing with toxic- endophyte fescue. Legumes drop their leaves in the mid to late fall when fescue really gets to taking over in many locations. Nitrogen application often multiplies fescue's negatives. The cattle consume the legumes in late April and May and leave the fescue to grow nearly pure stands. Frost or the lack of it is a key.
To have real, long-term success with cattle and fescue, you'll need to do these things.
Reduce of fescue to 30% dry matter growth and consumption.

Increase energy and dry matter with C4 grasses that stand in the winter.

Increase in the percentage of plantain and other forbs, herbs and brassicas.

Increased energy (TDN) reduces the negative effects of excess non-protein nitrogen (NPN). Nitrogen application increases NPN in cool-season grasses and plants.

Increasing plant diversity decreases vasodilation in the cattle and helps neutralize toxins including endophytes.

Increasing soil health, organic matter and mineralization increases plant energy levels.
North of a line that begins at about the Arkansas-Missouri border fescue commonly goes dormant and turns brown to white for six to eight weeks, starting around Christmas. South of there is often a different world. Brown fescue has a lot less endophyte and also less non-protein nitrogen (NPN), which can be toxic under some circumstances.
It is paramount that we study and learn and gain more understanding of natural systems.
A good piece of nutritious and delicious beef is the result of the proper execution of natural model principles. You'll need to follow these principles to achieve that highest-quality beef.
Run acclimated cattle that are easy-keeping.

Keep cattle that can self-harvest forage all year long.

Allow pastures and plants to completely recover before grazing in high densities.

Provide plenty of salt and good water and usually mineral supplement.

Daily monitoring of the cattle, soil and plants followed by adjustments. If the cattle need a little energy or protein then we need to make the provision.

Reduce stress by providing fresh feed and movement on a daily basis.
The pastured beef and a few homegrown vegetables, fruits and herbs and forbs I eat every day represent hundreds and maybe thousands of different phytochemical compounds. Scientific studies indicate I'll not only digest all the essential amino acids, but also receive bunches of neutraceuticals that keep cellular organ and hormonal functions up to snuff. This is the same thing these chemical compounds do for cattle.
Subscribe to receive top agriculture news
Be informed daily with these free e-newsletters
You May Also Like
---