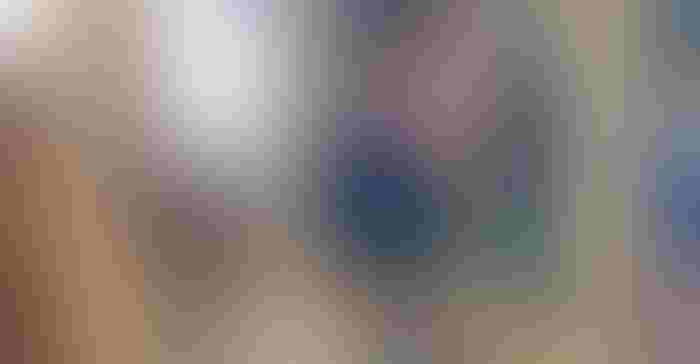 Not all students know their career path before graduating high school. However, a freshman assignment served as a defining moment for Sonja Perry.
"There was an essay for my first day of freshman year where I said I was going to become a large animal vet, and I was going to work at the Bowling Green Veterinary Clinic," Perry recalls.
Two years ago, the 27-year-old graduated from the University of Missouri College of Veterinary Medicine and returned to Pike County and the clinic with DVM behind her name. "This has been the game plan from very early on," Perry says. "And I'm just really thankful that my dream came true."
Finding her way
Perry is one to walk her own path. She diverted from the family's current businesses — Perry Agricultural Laboratory and Perry Law — to become a veterinarian.
"Plants don't have a heartbeat," she says. "Animals have always fascinated me. I wanted to know the ins and outs of them."
She credits early ride-alongs for solidifying her interest in veterinary science. "I'm lucky enough that Dr. [David] Cerven let me in his truck when I was 16," she says. "I went to work with him and talked about different cases, different treatments and just shared his personal experiences. I learned so much over the years."  She still consults with Cerven, as well as other veterinarians at the Bowling Green clinic.
While Perry enjoys working across the animal kingdom, she is at home on farms with large, predominantly food animals. "My time splits 70% large animals and 30% small animal," she says.
Traveling veterinarian
While in college, Perry traveled in the U.S. and internationally, learning from other veterinarians.
She traveled to California, the state of Washington, and spent some time in Washington D.C. Perry even worked with a vet in New Zealand.
Her goal was to learn as much as she could from other veterinarians and bring that knowledge back home. Most days, she and a veterinary technician are on the road providing animal health care. The clinic covers nine counties in northeast and east-central Missouri.
Growing up in this rural area, Perry earned an inherent trust. "They have known me for so long, and they're more willing to let me on their farm because they know I'm not going anywhere," she says.
Her goal is to make livestock operations sustainable for the next generation. "Working with people that you know and grew up with is so much fun," Perry explains. "Being able to consult with people you went to high school with about how they are going to make their operations sustainable into the 21st century is something I'm passionate about."
Perry's clients are buying into her vision.
Look to future
On a farm call to cattle producer Brad Mosby's farm outside of Silex, Perry is preg-checking cows. She dons wireless ultrasound goggles and does an internal probe to assess the age and sex of the calf. A portable iPad by the gate provides the cattle owner the option to see what she sees in her goggles. However, while Perry was looking inside the cow, her vet tech Rachel Hatfield was looking at the outside.
"We've started doing body condition scoring," Perry explains. "It's super easy. We can use that data later if we have cows that are thinner and our conception rates are down. We can look at it next year and see if there is something we can do about it from a health standpoint."
This next-gen vet hopes to expand her clientele by incorporating these new technologies and added animal health services.
Ultimately, her role is to care for the animal and help farmers make more money. "I want to make sure my producers are able to survive … making sure that the strong small town I grew up in is just as strong for my nieces and nephews and hopefully one day my own kids," Perry says.
Subscribe to receive top agriculture news
Be informed daily with these free e-newsletters
You May Also Like
---