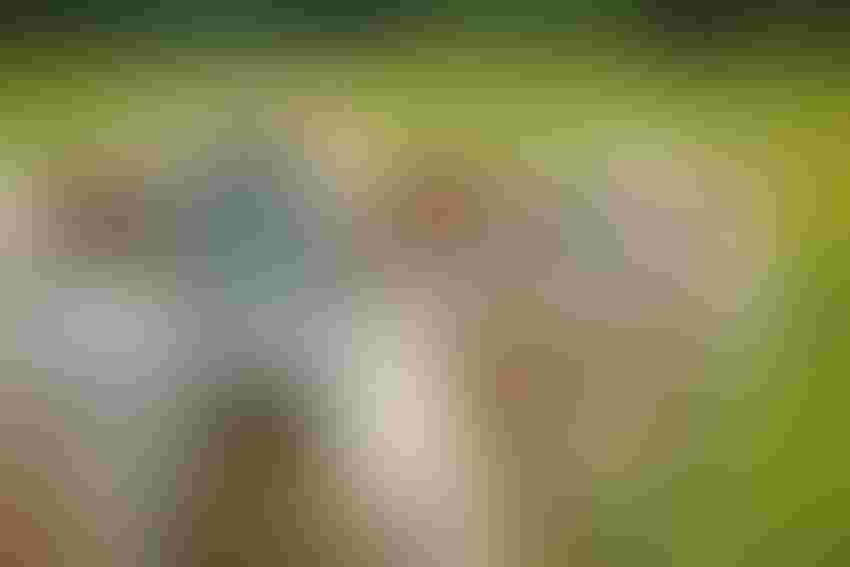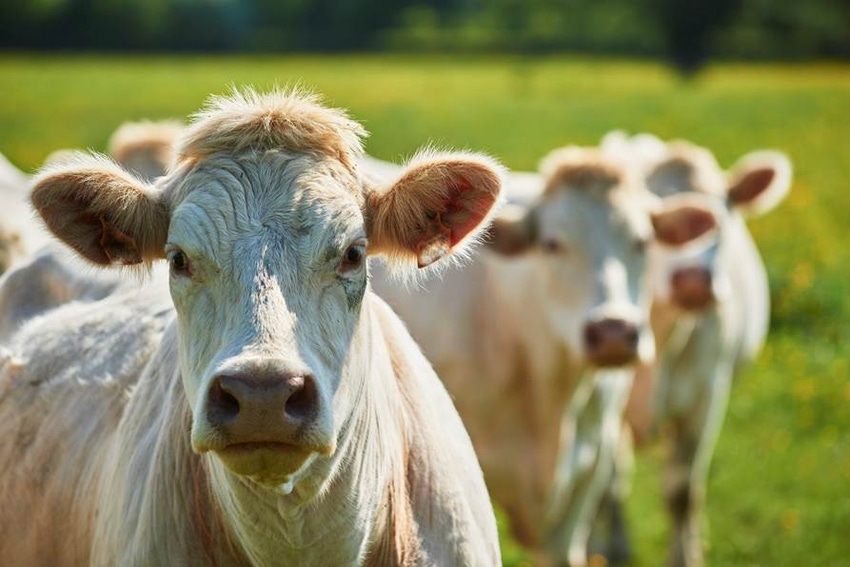 My second encounter with that ol' white Charolais cow was not so bad as the first, but my new year's resolution was already redacted.
maunzel/iStock/Thinkstock
Back in February 2014 Beef Producer printed a blog in which I described a daylight run on Sunday morning in early January back in the 1980s, my failure that grew out of that.
I had made a New Year's resolution a few days earlier to stop cussin' or using four-letter words that tend to embarrass a goodly percentage of Mr. or Mrs. Joe Public.
I thought it was a worthy goal. I failed.
I now think that street language, field language and barn language have a time and place. My weakness is that I frequently misplace both. I have been told that this embarrasses some people and scares others, but my intent is to cause neither reaction. Foul, descriptive English is an often weak attempt to communicate, possibly while releasing pain and stress. I totally agree that it is a bad habit and I'm asking forgiveness. But nobody is perfect.
As best I recall, ten months following the New Year's resolution episode back in 1986 at Les's barn in Van Buren county there was a beautiful normal day. The weather was nice, but truth is my normal is far from boring. My scale tends to be calibrated quite differently from that of our city cousins. Back in those days Hank Jr.'s rowdy friends might have settled down but R.P. was still running wide open and did not turn anything down. I don't recall going out looking for trouble but my phone number was in the book and we answered it 24/7.
The good old days are often more fun to talk about than they were to live. Some of ya'll remember farming/ranching in the 80's without a 'real job'. I didn't have a real job for almost 40 years and there were lots of times when life was nip & tuck.
One Wednesday in early November 1986 I had spent the early afternoon sleeving Jerseys in a herringbone barn and except for the fact that my left shoulder was killing me it had been rather uneventful and it looked as if I might eat supper with my family at a normal hour. That was a rarity.
My old friend and client Les Peterson from across the Caney Fork River in Van Buren County called and had a cow trying to calve. He needed help. I shot south and soon had a flash back and instant remembrance about the early January beating I had taken that resulted in the loss of a well-meaning New Year's resolution. I smiled about the fact that the big ol' mean white b!#?h had been transformed into Big Macs several months earlier.
I pulled onto a different location where Les had caught the cow. Three hundred yards off the west side of Highway 111 stood a stout muscular Charolais cow thinking about having a calf. She was in an open pole barn. She didn't seem to be in a good mood and or have interest in a friendly visit. Les likely owned 80 to 100 cows and was not in the habit of having me make regular visits to discuss strategic planning.
The pole barn was quite well built and the cow was enclosed with gates and panels of various colors, makes, models, lengths, and condition. Grass baling string that didn't look too weathered held it all together and there were several log chains that secured the corral to poles that supported the barn.
It had been a pretty day and I did not want to think about it going to hell but as I got out of the truck and took a better look at the ol' girl I got a little queasy feeling.
"Les, there is no way this could possibly be the ol' b!#ch that beat us up back in January, is there?" I asked.
"Doc this is the old (expletive) herself", was Les's answer.
"But you said she was going to town," I mentioned.
"By gad, it didn't happen", he replied.
I muttered something about why he didn't mention it was her when he called and he muttered back that he figured I'd not show if he had told me.
I climbed and dangled off an old panel and dropped a loop on her while Les shook an empty feed sack. We eventually got the calf delivered. I don't remember all the particulars but am sure there was plenty of cussin' and foul language.
Folks I apologize, it's just not a perfect world but I sure miss old Les and the hundreds of his generation that were friends and clients back then.
It was a different world. As I said, I miss a little of it but I promise that it is more fun to talk about than it was to live.
Subscribe to receive top agriculture news
Be informed daily with these free e-newsletters
You May Also Like
---