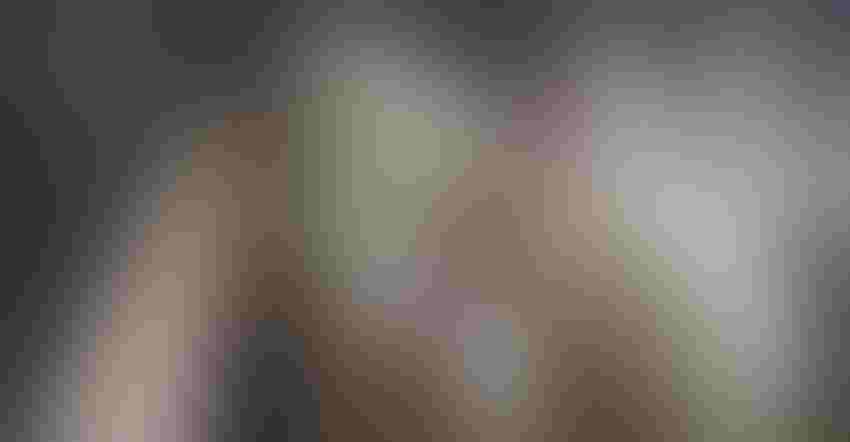 PROTECT FLOCKS: The Illinois Department of Agriculture continues to encourage poultry producers to monitor for avian influenza. IDOA filed an emergency ruling on April 5 to protect flocks from spread of the disease.
Ruslan Sidorov/Getty Images
On April 5, the Illinois Department of Agriculture filed emergency rules to cancel sales and exhibitions of poultry and poultry products at Illinois flea markets, auction markets, exhibitions and swap meets, all to protect poultry flocks from the spread of avian influenza.
"We are optimistic that as the migratory bird season comes to an end, we will see a decrease in exposure for our flocks here in Illinois and our neighboring states and be able to resume our poultry exhibitions and sales," says Dr. Mark Ernst, IDOA state veterinarian. "Until that time, it is essential that we take every step possible to protect poultry flocks in Illinois."
According to IDOA, the emergency rules could remain in effect for up to 150 days; however, the rules will be reevaluated after 45 days of being in place. At that point, IDOA could revoke the ruling based on avian influenza status in Illinois. If a continued prohibition is needed, IDOA will reevaluate the avian influenza situation every 45 days for up to 150 days.
2022 avian influenza in Illinois
Currently, Illinois has had seven confirmed cases in wild birds and two cases in backyard flocks.
In March, USDA's Animal and Plant Health Inspection Service confirmed cases of highly infectious avian influenza in three wild geese in Will County and a backyard flock in McLean County.
With the disease circulating the state's wildlife and backyard poultry populations, IDOA officials continue to remind poultry producers to monitor flocks closely for signs of avian influenza.
Staci Slager, IDOA animal health and welfare bureau chief, says avian influenza is always potentially circulating within the wild bird population, but they don't often show signs of illness. But this strain is a highly pathogenic, or infectious, H5 avian influenza causing the outbreak across the nation.
IDOA quarantined the backyard flock and its premises. Those birds were depopulated to prevent disease spread and weren't used for food production.
Commercial poultry operations aren't off the hook just because the first detections in Illinois were in wild birds and backyard poultry, Slager says. The wild bird population could expose domestic poultry flocks to the illness.
Around the U.S.
Avian influenza continues to be identified in wildlife, backyard and commercial bird populations across the U.S. This includes Iowa, the top-poultry producing state in the nation, where 16 cases have been confirmed in commercial and backyard flocks, and 25 cases in wild birds. Missouri, Minnesota, North Carolina, South Dakota and more states continue to see an increase in cases as well.
That's why Farm Progress editors have shared these stories. Read the most recent coverage of avian influenza throughout the U.S.:
• HPAI impacts Iowa poultry industry again
• 5 Missouri counties affected by avian influenza
• Avian influenza reaches North Dakota
• KDA: Avian influenza found in Kansas backyard flock
• Bird flu confirmed in noncommercial Michigan flock
• Avian influenza confirmed at commercial egg farm in Wisconsin
• Avian flu infects poultry in Illinois
• Avian flu spreading in the West
• Poultry owners urged to prep for avian influenza
Subscribe to receive top agriculture news
Be informed daily with these free e-newsletters
You May Also Like
---