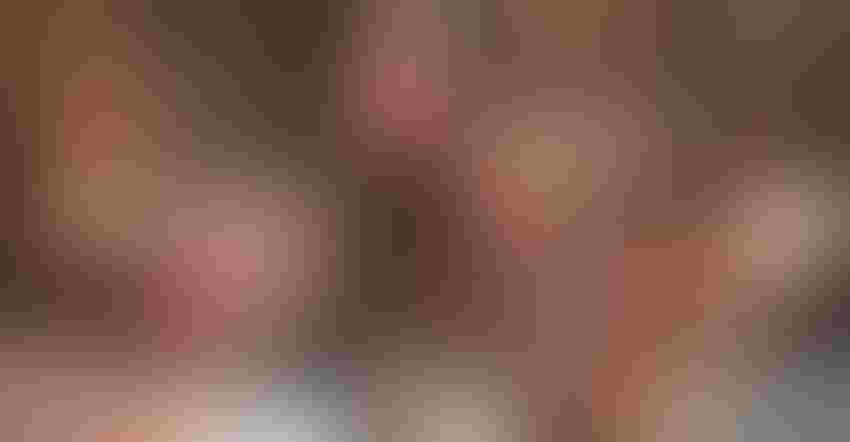 BIOSECURITY: The Kansas Department of Agriculture is advising anyone involved in poultry production — from the small backyard chicken owner to the large commercial producer — to review their biosecurity activities in the wake of reports of highly pathogenic avian influenza in two flocks in eastern Kansas.
SimplyCreativePhotography /Getty images
In early October, highly pathogenic avian influenza (HPAI) was identified in noncommercial, mixed-species flocks in Johnson and Neosho counties, Kansas. KDA officials quarantined the affected premises, and birds on both properties will be depopulated to prevent the spread of HPAI.
KDA is advising anyone involved in poultry production — from the small backyard chicken owner to the large commercial producer—to review their biosecurity activities. You can find advice at the KDA Division of Animal Health webpage, agriculture.ks.gov/avianinfluenza.
Be attentive in monitoring your birds for symptoms of HPAI, which include coughing, sneezing, nasal discharge, and other signs of respiratory distress; lack of energy and appetite; decreased water consumption; decreased egg production and/or soft-shelled, misshapen eggs; incoordination; and diarrhea. Avian influenza can also cause sudden death in birds, even if they aren't showing other symptoms.
If these symptoms are observed in your birds, contact your veterinarian immediately. If you don't have a regular veterinarian, contact KDA's Division of Animal Health office toll-free at 833-765-2006.
Farmers Union fly-in
More than 250 Farmers Union members from across the country arrived in Washington, D.C., during the week of Sept. 12 to advocate for family farmers. Over the course of a few days, Farmers Union members attended hundreds of congressional meetings, met with more than a dozen federal agencies, and directly participated in discussions with Secretary of Agriculture Tom Vilsack, Federal Trade Commission chair Lina Khan, Assistant Attorney General Jonathan Kanter, and Commodity Futures Trading Commission chair Rostin Behnam, among other leaders.
Kansas Farmers Union (KFU) members participating in the legislative fly-in included Donn Teske, Wheaton, KFU state president; Lavern Potuzak, Agenda; Jeff Kindel, Concordia; Rob Fisher, Ozawkie; Donna Pearson McClish, Wichita; Keisha and Randy Couts, Wichita; and Nick Levendofsky, Courtland, KFU executive director.
Attendees met with legislators or staff from each of Kansas' congressional delegation and shared priorities on the 2023 Farm Bill, climate change, conservation, biofuels, corporate consolidation in agriculture, and local and regional food systems.
For more information on NFU's policy and legislative fly-in priorities, visit nfu.org/fly-in.
KLA legend to receive award
The Cattle Feeders Hall of Fame has announced the 2023 inductees and award winners who will be recognized at the organization's 14th annual banquet on Jan. 31, 2023, in New Orleans.
Dee Likes of Larkspur, Colo., is the recipient of the Industry Leadership Award. He is well known for his work with the Kansas Livestock Association, positioning it as one of the most respected lobbying organizations in Kansas. Likes has given much dedication and leadership to the Kansas beef industry throughout his 30-year career as CEO of KLA.
National Sorghum Producers elect Kansans to leadership positions
The National Sorghum Producers board of directors elected officers and new directors at its annual board and budget meeting in August. Craig Meeker of Wellington, Kan., was selected as chairman of the organization, replacing Kody Carson of Olton, Texas. Amy France of Marienthal, Kan., was elected vice chair. 
The NSP board of directors elected two new members — Garrett Love from Montezuma, Kan., and Kent Martin from Alva, Okla. Larry Richardson from Vega, Texas, was also re-elected. Love and Richardson will serve a three-year term beginning Oct. 1, and Martin will take his seat on the NSP board in December once his term is complete on the United Sorghum Checkoff Program board of directors.
Two sorghum leaders ended their terms as directors on Sept. 30 — Dan Atkisson of Stockton, Kan., and Bobby Nedbalek of Sinton, Texas.
Subscribe to receive top agriculture news
Be informed daily with these free e-newsletters
You May Also Like
---