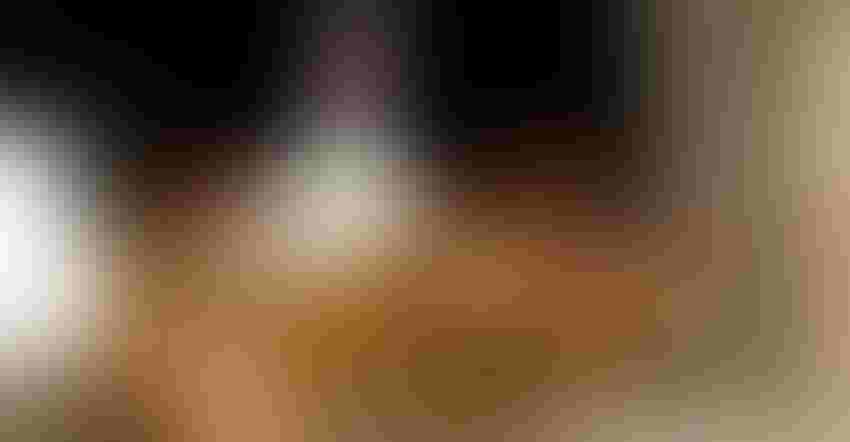 AVIAN INFLUENZA: Highly pathogenic avian influenza was found in a backyard flock in Dallas County. This is the first confirmed case in Iowa since May.
Tim Graham/getty images
Highly pathogenic avian influenza was found in a backyard flock of poultry in Dallas County on Oct. 20, the first confirmed case in Iowa since May 2.
The Iowa Department of Agriculture and Land Stewardship and the USDA Animal and Plant Health Inspection Service made the confirmation, with the likely source being migratory birds — just as it was in the spring.
Cases were found in other states throughout the summer and into the fall months, but this is the first one in Iowa since a backyard flock was confirmed infected five months ago. Iowa, the No. 1 producer of eggs in the nation and seventh in turkey production, was hit hard this spring with the virus.
"It is not unexpected that we would face additional highly pathogenic avian influenza challenges in Iowa given that the fall migration is underway, and many other states have recently announced confirmed cases," said Iowa Secretary of Agriculture Mike Naig in a statement. "We continue to work with impacted producers, USDA and other industry stakeholders to refine and implement our response plans to limit the spread of this virus. Enhanced biosecurity remains the best line of defense to protect animal health."
Be aware
Officials tell bird owners to be aware of any strange or unusual deaths in their flocks, especially as wild birds migrate south for the winter. While the wild birds may not show any signs of sickness, they can still be infected.
In the spring, Jeff Kaisand, Iowa's state veterinarian, said flocks are quarantined and depopulated. Then a surveillance zone is set up in a 10-km radius to watch for other outbreaks and producers in the area are contacted.
Signs of HPAI include sudden death; lethargy and lack of appetite; decreased egg production; swelling or discoloration of the head, eyelids, combs, wattles, and hocks; coughing, sneezing and nasal discharge; difficulty breathing; and stumbling or falling down. If any of this is seen or suspected, call your veterinarian or IDALS at 515-281-5305.
According to the U.S. Centers for Disease Control and Prevention, the recent HPAI detections in birds do not present a public health concern. It remains safe to eat poultry products and poultry products should be handled and cooked properly. Cooking poultry to an internal temperature of 165 degrees F kills bacteria and viruses.
Subscribe to receive top agriculture news
Be informed daily with these free e-newsletters
You May Also Like
---