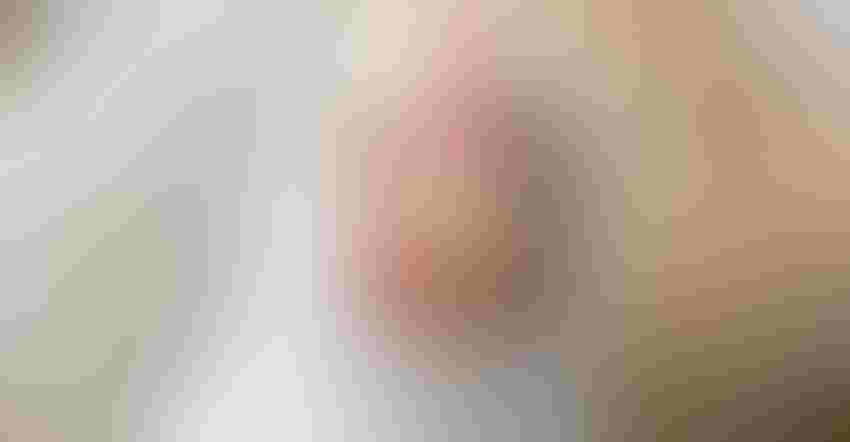 MONITOR YOUR POULTRY: A highly infectious strain of avian influenza is causing an outbreak throughout the U.S. Any bird owners or poultry producers should monitor their flocks closely for signs of illness.
Tim Graham/Getty images
USDA's Animal and Plant Health Inspection Service has confirmed the presence of avian influenza in three wild geese and a non-commercial backyard flock in Illinois. The geese were in Will County and the backyard poultry flock was in McLean County. The geese and birds within the flock tested positive for the highly pathogenic Eurasian H5 avian influenza.
Avian influenza has been identified in recent weeks in wildlife, backyard and commercial bird populations throughout the U.S., including Nebraska, Indiana, Iowa and Michigan.
Given the disease's arrival in the state's wildlife and backyard poultry populations, Illinois Department of Agriculture officials remind poultry producers to monitor flocks closely for signs of avian influenza.
"If you look at the map, several states have had either wild bird or commercial detections this year, and many of them have been neighboring states," says Staci Slager, IDOA animal health and welfare bureau chief. The Illinois wild geese case reinforces and demonstrates avian influenza is circulating in the migratory wild bird population this year.
Slager says avian influenza is always potentially circulating within the wild bird population, but they don't often show signs of illness. But this strain is a highly pathogenic, or infectious, H5 avian influenza causing the outbreak across the nation.
As for the backyard poultry case, IDOA officials say the department is working with APHIS to develop an incident response. IDOA has quarantined the backyard flock and premises. These birds will be depopulated to prevent disease spread and will not be used for food production. And commercial poultry operations aren't off the hook just because the first of detections in Illinois were in wild birds and backyard poultry, Slager says. The wild bird and backyard poultry populations could expose commercial poultry flocks to the illness, serving as a source of introduction.
While Illinois isn't a top-producing chicken and turkey state in the U.S., Slager says a mass outbreak throughout commercial, exhibition and backyard flocks could still burden the Illinois poultry industry.
Slager says now is a good time to revisit your biosecurity plan and practice biosecurity measures. Wear clean clothes and shoes around your flock, clean your vehicle tires after visiting the neighbor's farm, and don't share equipment with other flock owners.
And know the following indications of avian influenza:
decrease in water or feed consumption

decrease in egg production

respiratory signs such as cough and sneezing
"If you see something concerning within your flock, don't hesitate to give us a call," Slager says, adding it takes everyone to help manage the outbreak and protect the poultry industry.
Producers who notice any signs of avian influenza can call the IDOA at 217-782-4944 or the USDA at 866-536-7593.
According to the U.S. Centers for Disease Control and Prevention, these recent avian influenza cases aren't a reason for a current public health concern. There's been no detection of avian influenza in humans in the U.S.
About the Author(s)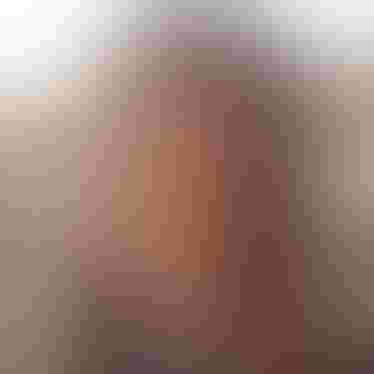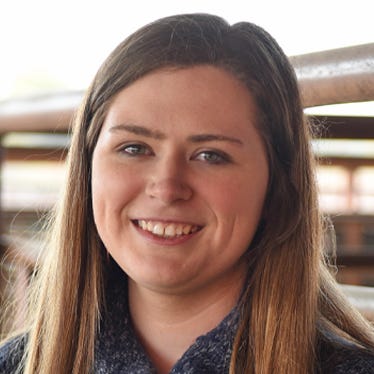 Field editor, Farm Progress
A 10th-generation agriculturist, Sierra Day grew up alongside the Angus cattle, corn and soybeans on her family's operation in Cerro Gordo, Ill. Although she spent an equal amount in farm machinery as she did in the cattle barn as a child, Day developed a bigger passion for the cattle side of the things.
An active member of organizations such as 4-H, FFA and the National Junior Angus Association, she was able to show Angus cattle on the local, state and national levels while participating in contests and leadership opportunities that were presented through these programs.
As Day got older, she began to understand the importance of transitioning from a member to a mentor for other youth in the industry. Thus, her professional and career focus is centered around educating agriculture producers and youth to aid in prospering the agriculture industry.
In 2018, she received her associate degree from Lake Land College, where her time was spent as an active member in clubs such as Ag Transfer club and PAS. A December 2020 graduate of Kansas State University in Animal Sciences & Industry and Agricultural Communications & Journalism, Day was active in Block & Bridle and Agriculture Communicators of Tomorrow, while also serving as a communications student worker in the animal science department.
Day currently resides back home where she owns and operates Day Cattle Farm with her younger brother, Chayton. The duo strives to raise functional cattle that are show ring quality and a solid foundation for building anyone's herd.
Subscribe to receive top agriculture news
Be informed daily with these free e-newsletters
You May Also Like
---