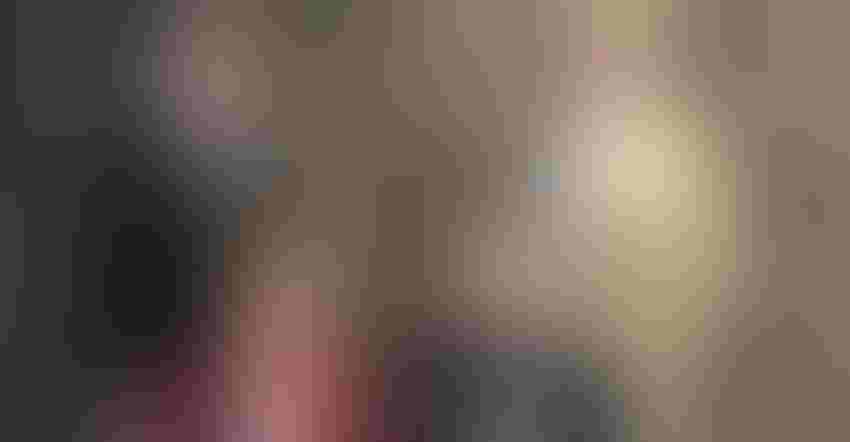 The AgSource Cooperative Services board of directors and the Eastern Wisconsin Dairy Herd Improvement Cooperative board of directors have agreed upon a joint venture for Dairy Herd Improvement laboratory services. The name of the new limited liability company is Co-DairyLytics LLC. Owners of Co-DairyLytics LLC are AgSource Cooperative Services and Eastern Wisconsin DHIC. However, this joint venture was designed to welcome any other DHI laboratories or affiliates that recognize the advantages this business structure offers. Additional participants would create even greater efficiencies throughout the DHI system.
AgSource Cooperative Services and Eastern Wisconsin DHIC have independently operated DHI milk analysis labs in their respective locations of Menomonie and Waldo. This joint venture will join the areas of operations and administration of the laboratories, and will assist in providing progressive DHI testing along with other diagnostic services to patrons and customers. Both laboratories will be equipped with identical diagnostic technologies to ensure consistency and quick turnaround of quality services.
Consolidating these areas and equipping the sites equally will assure efficiency and business continuity. Milk samples will be analyzed at the closer location, minimizing transportation time and cost. If either site were to experience a business emergency, samples could easily be directed to the other site without interruption of service. 
"This will be a seamless transition for our members," notes Glenn Schmahl, Eastern Wisconsin DHIC manager. "This joint venture addresses improved laboratory services. On-farm sample collection will still be provided by both organizations, and AgSource will continue to create valuable management information from the resulting data."
Directors of both organizations recognize that the current lab structure has successfully served their individual dairy farmer member-owners for many years. But they also know, as cooperative directors, that they have a responsibility to look toward the future. When doing so, it becomes obvious there will be an increased demand for diagnostic capabilities. Providing that technology — along with related research, products and services — will demand capital to properly equip and operate the laboratories. This joint venture will allow the cooperatives to meet those capital needs through efficiencies not available within the current structure.
AgSource Chief Operating Officer Pat Baier says, "Our cooperatives share a desire to provide our members with the best, most innovative tools possible to assist with maintaining the health and productivity of their dairy herds. We look forward to ushering in the new year and the decades to follow with continued focus on anticipating and serving the needs of our dairy farmer-members and customers."
For more information about services provided by AgSource and Eastern Wisconsin DHIC, or to learn more about the diagnostic services offered by Co-DairyLytics LLC, call Erin Berger at 715-526-7634, or email [email protected].
Source: AgSource
Subscribe to receive top agriculture news
Be informed daily with these free e-newsletters
You May Also Like
---